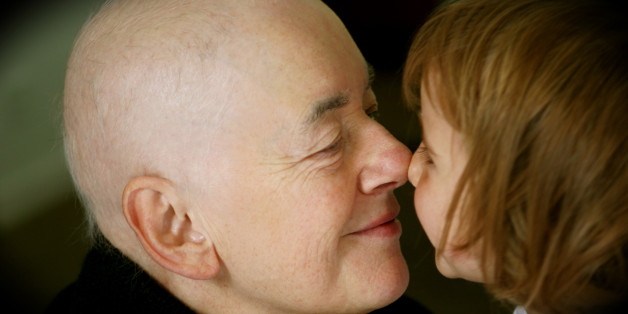 Since nobody believes that older people are on Twitter, we thought you might like to see what the Twitterverse has to say about grandparents when they think they aren't looking.
Grandparents go to bed early.
@JessicaValenti @VanessaValenti Yay! Being an aunt/uncle rules, because it's like being a grandparent who doesn't have to go to bed at 6 pm.

— Joseph Hughes (@nczeitgeist) March 13, 2015
Grandmas might want to quit their modeling careers, at least for real estate photos.
MY GRANDMA IS TRYING TO SELL HER HOUSE IN FLORIDA AND THESE ARE THE PICS I AM LAUGHING SO HARD pic.twitter.com/rONaIUyevS

— makenzie (@asapmakky) March 26, 2015
All grandparents want more grandkids and great-grandkids.
"Jessica, how old are you turning this year?"

"22."

"Sounds like baby havin' age to me....."

— Jessica Lamb (@JessicaLamb) April 5, 2015
Grandparents are blunt.
"You reek of bad decisions". Thanks grandpa

— Hanuhhbae (@HanuhhBee) April 12, 2015
Who are you calling "confused?"
Grandma: I once saw a man get sentenced to two years in prison for stealing a loaf of bread

Me: Grandma, that's the plot to Les Misérables

— Rowdy Boy Zwierco (@liveloveasab) April 17, 2015
BEFORE YOU GO
PHOTO GALLERY
Grandparents On Facebook