Sure beats punching a clock.
Floyd Mayweather showed off the $100 million check he received after defeating Manny Pacquiao Saturday in the so-called "Fight of the Century."
He said he didn't want anyone taking pictures, but was willing to give ESPN hosts a look at all those zeros. Viewers got merely a peek at the other side.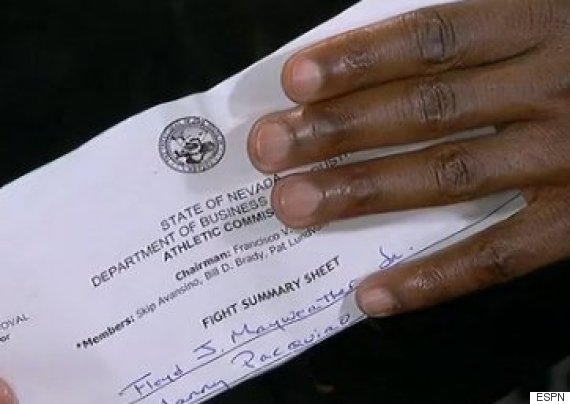 The other side boasts nine figures -- nice work if you can get it. (Source: ESPN)
The unbeaten fighter has shown his paydays before, but in a previous look-see the checks were posted online well after he received them.
H/T For The Win
BEFORE YOU GO
PHOTO GALLERY
Floyd Mayweather Jr. vs. Manny Pacquiao