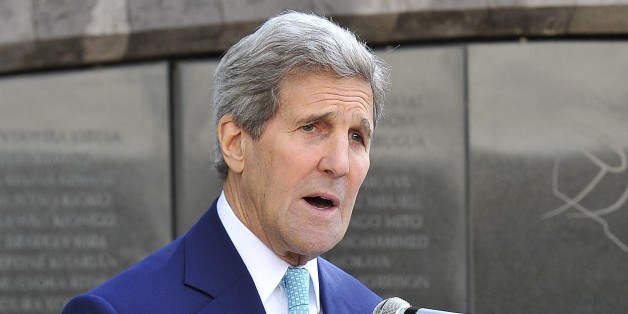 (Adds Kerry in Kenya)
WASHINGTON, May 4 (Reuters) - U.S. Secretary of State John Kerry will travel to Saudi Arabia and Paris this week to discuss Middle Eastern issues, a spokeswoman said on Monday.
Kerry will be in Riyadh on Wednesday and Thursday to meet with senior Saudi leaders to discuss regional security issues, State Department spokeswoman Marie Harf said. Saudi Arabia has been leading a coalition conducting air strikes on Iran-backed Houthi rebels in Yemen.
After Riyadh, Kerry will go to Paris to meet with foreign ministers of the Gulf Cooperation Council nations to discuss security and other regional issues. He also will take part in commemorations of the allied victory in World War Two and meet with French Foreign Minister Laurent Fabius.
Kerry's visits to Riyadh and Paris will be part of a trip that already has taken him to Sri Lanka to strengthen ties with that country. He currently is in Kenya to discuss fighting the militant Islamist group al Shabaab, among other issues. (Writing by Bill Trott; Editing by Susan Heavey)
BEFORE YOU GO