The legacy of cult classic television show "Twin Peaks" continues to hold strong decades later. In fact, for one gay teen, "Twin Peaks" literally changed the course of his life forever.
Adam Baran's documentary "Northwest Passage" is the story of Travis Blue, a gay man whose adolescence was shaped by the filming of David Lynch's "Twin Peaks" in his small Washington state town.
Blue, a social pariah growing up because of his LGBT identity, strongly identified with Laura Palmer, the mysterious central figure of "Twin Peaks." His obsession with Palmer led to his emulation of her life and choices through his own actions -- decisions that would take him on a dangerous path into adulthood.
The Huffington Post chatted with Baran last week about this story and his efforts to fund the project through Kickstarter.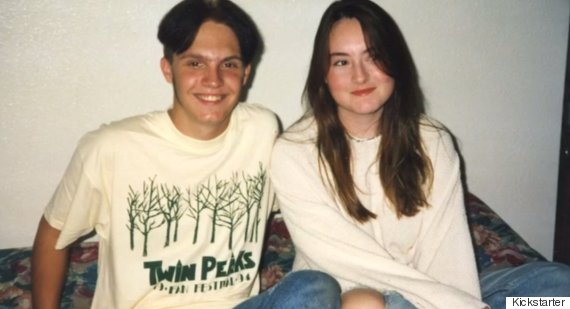 The Huffington Post: Who is Travis Blue and what is the "strange-but-true" narrative guiding this film?
Adam Baran: Travis Blue grew up near North Bend and Snoqualmie in Washington state where David Lynch decided to film his groundbreaking TV series "Twin Peaks" -- originally called "Northwest Passage," -- in the late 1980's. Travis stumbled onto a shooting set one day and his world was forever changed. His dad drove him around to observe famous scenes in the pilot episode. Travis watched the set dressers change the barstools from blue to red at what became the Double-R Diner. This changing of the world into a fictional, fantasy place became an instantly alluring idea to him.
Travis had a rough childhood up until that point. So when the show came on the air with its strange mix of lightness and darkness, Travis understood it completely. My film follows what happened to him over the next ten or so years, and how his obsession with the series took him on a wild and dangerous ride into adulthood. He started taking characters from the show as his role models in both conscious and subconscious ways. Most specifically, he took cues from Laura Palmer, who had power over men that Travis, as a powerless gay teen, did not. The film explores how Travis struggled over the years to define his identity by studying "Twin Peaks" to form his own behavior. I've been describing my film to people by saying it's like "ROOM 237" meets "TARNATION" -- or "MYSTERIOUS SKIN" meets "THE BEAVER TRILOGY."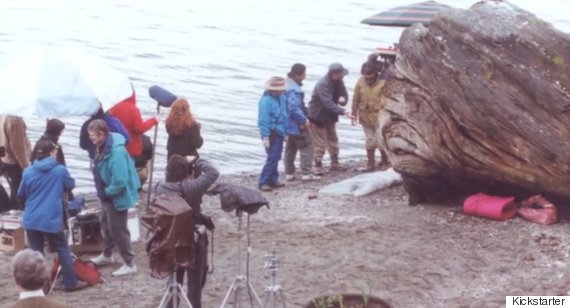 How does this film intersect with issues of LGBT identity?
"Northwest Passage" isn't just a film about "Twin Peaks" and its biggest fan. It's also the story of a gay teenager dealing with an incredible array of challenges as he makes his way towards adulthood. Some of the issues that our film explores include sexuality, addiction, life on the streets and sex work -- all of which still have an impact on LGBT lives today, obviously.
One of the main things I like to focus on in my work is theme of the fictional narrative or construct and its affect on our lives. My short film "Jackpot" explored this idea in a different way, showing how the fictional depiction of sexuality in porn informs the development of gay people. Millions of people -- LGBT or not -- draw cues, both positive and negative, from fictional stories in every medium and they use those cues to mold and shape their identity. Gay people, of course, have always had a dearth of material from which to shape their identities in positive ways. So, throughout cinema history, and perhaps deeper into the past via plays and books, gay people have had to extrapolate lessons for their lives by using straight stories as a model. My favorite example is David Lean's film "Brief Encounter," which is a straight love story that was intended to be a coded gay story. Travis looked for himself in fiction too, turning to "Twin Peaks" for clues on how to shape himself at the onset of adulthood. "Northwest Passage" will offer a window into how young LGBT people determine just who they are going to become and what materials -- both positive and negative -- they use to form that identity.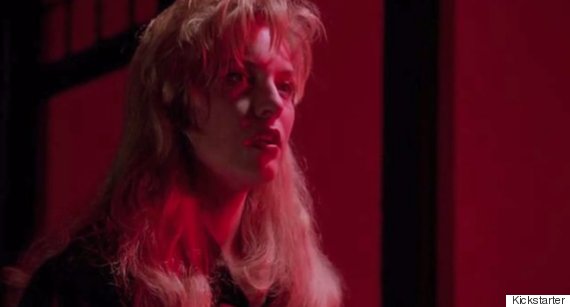 In what ways does this film show how Blue used "Twin Peaks" to process and understand past trauma in his life regarding his sexuality?
The vision of Laura in the film "TWIN PEAKS: FIRE WALK WITH ME" -- and in the book "THE SECRET DIARY OF LAURA PALMER" -- is of a deeply disturbed young woman tormented by an evil spirit, Bob, who decides to debase herself even further and engage in even more extreme acts to outpace Bob's torment and gain power over him. Who or what Bob is is really is the central mystery of "Twin Peaks." As I mentioned, Travis endured things in his life that made the darkness of "Twin Peaks" an instantly recognizable world. There are clues to what that was in the teaser trailer. Let's just say, there were times he felt powerless, and seeing a character like Laura Palmer, who was both powerful and ultimately powerless, formed an identification in his mind -- but to go into a lot of detail here would give too much of the film away.
What are you trying to accomplish with this film?
There are three main things that I'm trying to accomplish with "Northwest Passage." First and foremost I'm trying to make a compelling and intense film that will be of interest to everyone -- whether you're a "Twin Peaks"/David Lynch fan or not. The second thing I'm trying to accomplish is to honor Travis' story and bring it to life in a unique and visually interesting way. The third thing I'm trying to accomplish -- and what first interested me in the story -- is telling a story of an adolescence which is both similar and very different to my own experience. Travis' story, for all it's darkness, is one I secretly dreamed about -- being bad, cutting out, becoming a different person -- but never realized. Yet there is something mysterious that connects both of our stories. In the making of this film, I'm really trying to figure out what that link is - and what is at the core of our experience of growing up that connects us to millions of other people like us around the world.
Head here to check out the "Northwest Passage" Kickstarter campaign.
BEFORE YOU GO
PHOTO GALLERY
Hollywood's Leading Men In Drag