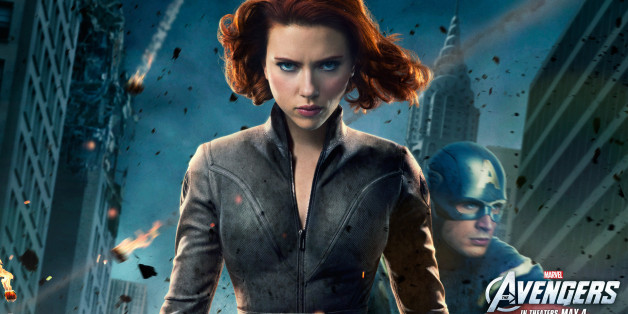 The latest "Saturday Night Live" parody of Marvel's take on female-fronted superhero movies may not be so off, based on recently surfaced leaked emails from the Sony hack. Wikileaks published more than 30,000 searchable documents from the hack a few weeks ago, and one of the emails reveals exactly why execs thought superhero movies about women were bad for business.
The documents contain an email exchange between Marvel CEO Ike Perlmutter and Sony CEO Michael Lynton with the subject line, "Female Movies." Per Wikileaks, the email reads:
From: "IP"
To: "Lynton, Michael"
Subject: Female Movies
Date: Thu, 7 Aug 2014 05:32:50 -0400

Michael,

As we discussed on the phone, below are just a few examples. There are more.

Thanks,

Ike

1. Electra (Marvel) – Very bad idea and the end result was very, very bad. http://www.boxofficemojo.com/movies/?id=elektra.htm

2. Catwoman (WB/DC) - Catwoman was one of the most important female character within the Batmanfranchise. This film was a disaster. http://www.boxofficemojo.com/movies/?id=catwoman.htm

3. Supergirl – (DC) Supergirl was one of the most important female super hero in Superman franchise. This Movie came out in 1984 and did $14 million total domestic with opening weekend of $5.5 million. Again, another disaster.

Best,
Ike
So, based on this email, Marvel and Sony may not be interested in female superhero movies because three poorly-done and critically-panned films flopped. As Think Progress points out, at least six male-fronted superhero movies were very unsuccessful, citing "Daredevil," "Superman Returns" and "Green Lantern" as studio disasters.
Marvel has come under scrutiny in recent months after not announcing a Black Widow movie even though Scarlett Johansson has played the character in four movies that were tremendous box office hits. Yet the studio hasn't solidified its support for her to star as the leading role. Last year they did, however, announce nine movies to be released before 2020, one of which, "Captain Marvel," will be led by a woman.
Perlmutter's email further illustrates what exactly is wrong with Hollywood's mentality when it comes to films starring women, action-based or not. As Cate Blanchett said at last year's Oscars, "And thank you to ... those of us in the industry who are still foolishly clinging to the idea that female films, with women at the center, are niche experiences. They are not -- audiences want to see them and, in fact, they earn money." Even ones about women kicking ass.
This article has been updated to note that one of the nine movies on the slate for release by 2020 has a female lead.
BEFORE YOU GO
PHOTO GALLERY
Marvel's "Avengers" as action figures