It was a pleasure to have Dr. Leo Galland, a leader in integrated medicine and creator of PillAdvised, stop by Mondays with Marlo to discuss important topics trending today in health, including questions from viewers about fasting, the importance of iron in your diet, and some very interesting information on eastern vs. western medicine and the importance of both if one wishes to live a healthy lifestyle. View the video with Dr. Leo Galland for all of his health tips and don't forget to submit your questions to Monday with Marlo for our future guests!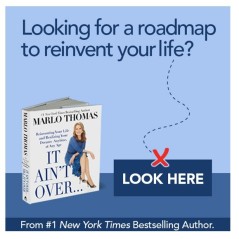 Add Marlo On Facebook:
Follow Marlo on Twitter:
Sign up to receive my email newsletter each week - It will keep you up-to-date on upcoming articles, Mondays with Marlo guests, videos, and more!