Call it a view of moonrise kingdom.
The astronomers who run NASA's beautiful Astronomy Photo Of The Day blog posted a haunting image this week of the moon rising through the immense shadow of Hawaii's Mauna Kea volcano.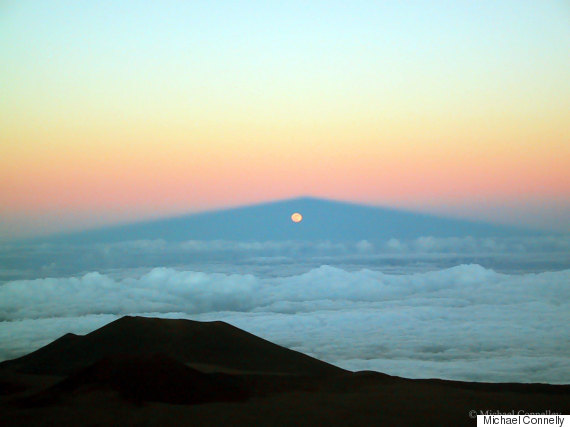 To reiterate: That's not a mountain in the background. It's the mountain's shadow, and it's huge.
The sun set behind the camera, thereby casting the long shadow. Thanks to basic geometry, the shadow shows a pointed top, no matter the shape of the mountain's summit.
This geometric phenomenon happens all over the world, and while the sight is best seen IRL on a summit, the beautiful photos below are also incredible: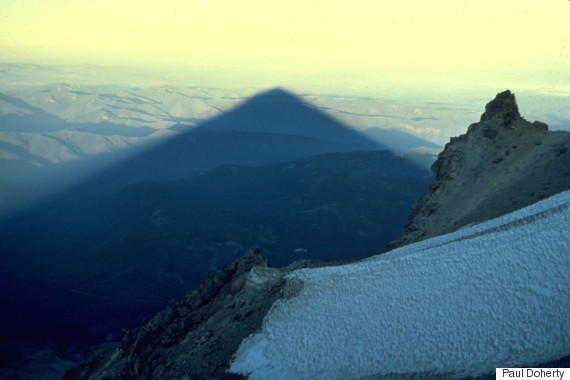 Mount Hood, Oregon, USA
Mount Fuji, Japan.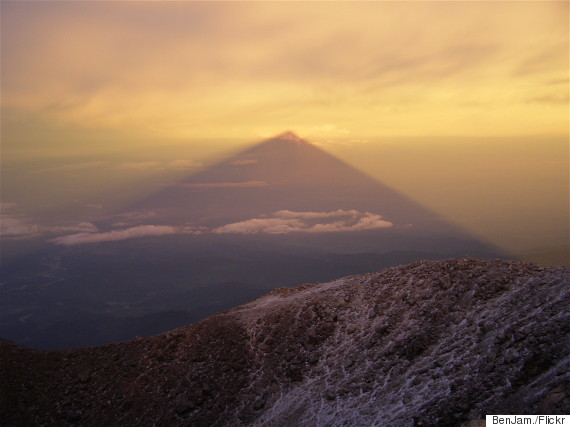 Volcán Tajamulco, Guatemala.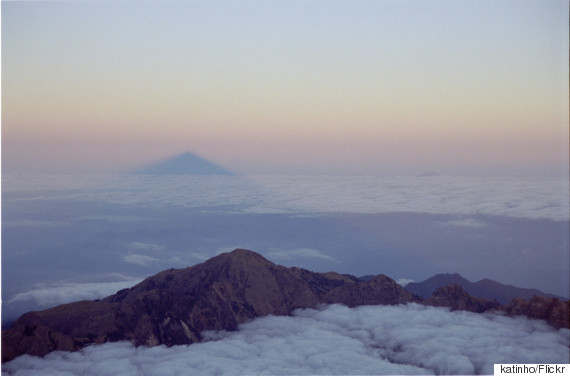 Mount Rinjani, Lombok, Indonesia.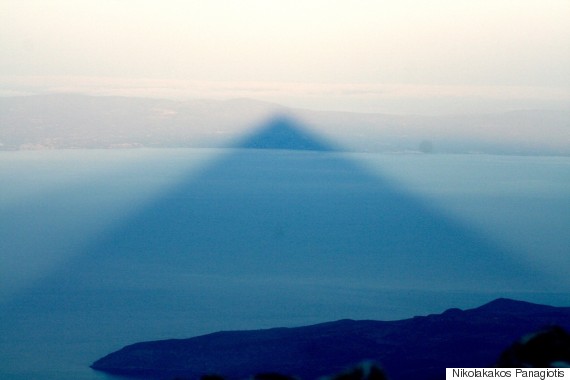 Hagios Elias, Taíyetos Mountains, Greece.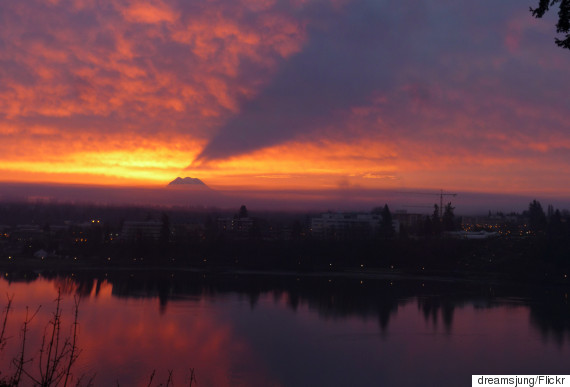 Mount Rainier, Washington, USA.
Mount Rainier, Washington, USA.
A rather unique phenomenon in the sky. On top of Segla, 600 meters above sea level, Northern Norway.
BEFORE YOU GO
PHOTO GALLERY
Views From The Top