What a pleasure it was to have LeBootCamp founder and fitness guru Valerie Orsoni stop by Mondays with Marlo to talk about the power of health and fitness. Buckwheat, a seed which is full of protein, is Valerie's star food and most importantly is an essential part of the LeBootCamp diet. Valerie gave us the insight on buckwheat and why it's an important part of her diet regiment. Watch the videos for more health and fitness tips from Valerie and don't forget to submit your questions for future guests to Mondays with Marlo on Facebook and Twitter!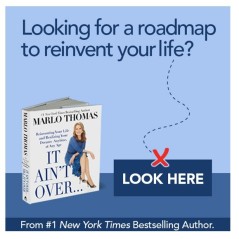 Add Marlo On Facebook:
Follow Marlo on Twitter:
Sign up to receive my email newsletter each week - It will keep you up-to-date on upcoming articles, Mondays with Marlo guests, videos, and more!