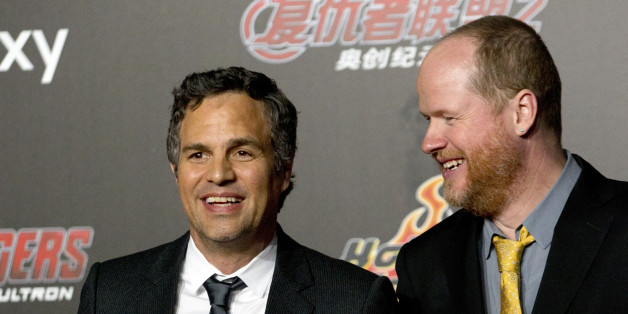 After director Joss Whedon quit Twitter this week, many critics assumed it was because he was experiencing a backlash from feminist "Avengers" fans, who were displeased with how Black Widow was portrayed in "Age of Ultron." In an interview with BuzzFeed, he dispelled that rumor, claiming that trying to write while on Twitter is "like taking the bar exam at Coachella." But his explanation didn't stop "Avengers" star Mark Ruffalo from coming to his defense in a Reddit AMA on Wednesday, calling Whedon a "deeply committed feminist."
"I think it's sad. Because I know how Joss feels about women, and I know that he's made it a point to create strong female characters," Ruffalo said in the AMA. "I think part of the problem is that people are frustrated that they want to see more women, doing more things, in superhero movies, and because we don't have as many women as we should yet, they're very, very sensitive to every single storyline that comes up right now. But I think what's beautiful about what Joss did with Black Widow -- I don't think he makes her any weaker, he just brings this idea of love to a superhero, and I think that's beautiful."
He also commented on Black Widow's relationship with his character Bruce Banner, calling her "much stronger." But Ruffalo really hit the nail on the head when he made a huge, seemingly obvious claim: "I think that what people might really be upset about is the fact that we need more superhuman women."
He continued, "The guys can do anything, they can have love affairs, they can be weak or strong and nobody raises an eyebrow. But when we do that with a woman, because there are so few storylines for women, we become hyper-critical of every single move that we make because there's not much else to compare it to."
Read more from Ruffalo's AMA over on Reddit.
BEFORE YOU GO
PHOTO GALLERY
Marvel's "Avengers" as action figures