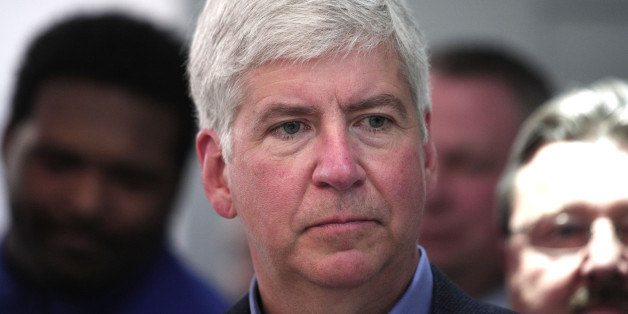 Michigan Gov. Rick Snyder (R) said Thursday that he will not pursue the Republican nomination for president, confirming earlier reports that he would not join the race.
Snyder released a statement on his government website breaking the news.
"I will focus my attention on continuing Michigan's reinvention," Snyder said in the statement. "I will continue to tell Michigan's comeback story nationally because our reinvention should not be unique to just our state."
The Republican governor lauded the state's unemployment rate -- the lowest its been in 14 years, he said -- but said there is still work to be done in Michigan, promising to continue efforts to "reinvent" the state.
Several Republican candidates have already announced their presidential bid, including Sen. Marco Rubio (Fla.), Sen. Rand Paul (Ky.) and Sen. Ted Cruz. Also declared are Sen. Bernie Sanders (I-Vt.) and former Secretary of State Hillary Clinton.
BEFORE YOU GO
PHOTO GALLERY
Declared 2016 Presidential Candidates