Not much is known about Quentin Tarantino's latest venture, "The Hateful Eight," beyond the illustrated trailer from last year, but we do know it has something in common with a Eugene O'Neill play and "Reservoir Dogs."
Luckily, this week's issue of Entertainment Weekly is all about the upcoming Tarantino film and features stars Samuel L. Jackson, Kurt Russell and Jennifer Jason Leigh on the cover in their Western garb. "The Hateful Eight," which Tarantino almost scrapped after copies of his script leaked online last year, also stars Tim Roth, Michael Madsen, Walton Goggins, Bruce Dern and Demián Bichir.
As far as what the movie is about, Taratino told EW that, like "Reservoir Dogs," it will feature "a bunch of guys in a room who can't trust each other." The filmmaker said that it will also have a vibe similar to O'Neill's play "The Iceman Cometh," but Western-style. "The Hateful Eight" will also apparently have another epic Jackson monologue, which alone is enough to be excited for.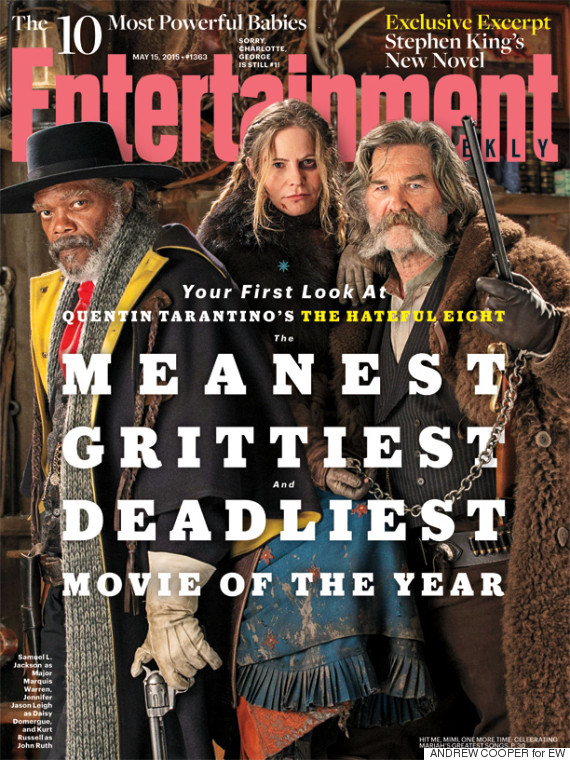 For more, head to Entertainment Weekly. This week's issue hits newsstands on Friday.
BEFORE YOU GO
PHOTO GALLERY
Quentin Tarantino Movie Quotes