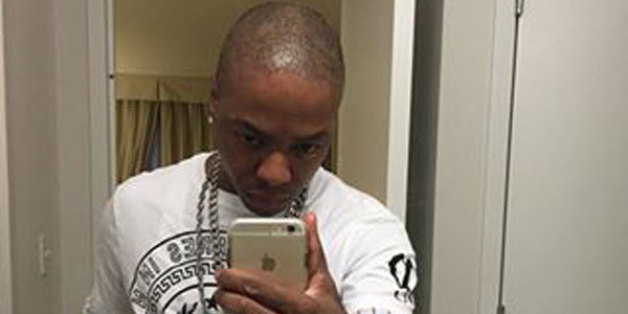 R&B singer Sisqo is joining the list of celebrities taking a stance against the media's portrayal of his hometown Baltimore, Maryland. In doing so, he decidedly took a much different approach and sacrificed one of his ever-evolving trademarks: his hair.
Last weekend the Dru Hill singer took to his personal Facebook page to explain why he decided to cut his hair as a "symbol of support" for the city, which has experienced unrest in the days following the death of 25-year-old Freddie Gray.
"I sacrificed my hair as a symbol of support for the struggle that Baltimore & most inner-city youth face everyday. My hair has been my signature around the world since our careers started hand n hand with being a Baltimore native good,bad, or ugly. It wrenched my heart when I saw the way that we were being portrayed to the world media. The fact that I was unable to march on the streets of my city with my brothers & sisters physically made me feel as if I needed to make a statement that couldn't be tainted, twisted, or misconstrued. I have worked with local schools, churches & youth groups in the past. Myself & DRU HILL are working to do more in the future. So hang in there young people...and remember think outside-of-the-box. Be better then the best & always remember intellect over emotion."
In addition to Sisqo, "The Wire" star Felicia "Snoop" Pearson, Carmelo Anthony, and music executive Kevin Liles are among the many notable Baltimore natives who have taken progressive measures to restore peace in the city.

BEFORE YOU GO
PHOTO GALLERY
Acts Of Kindness In Baltimore