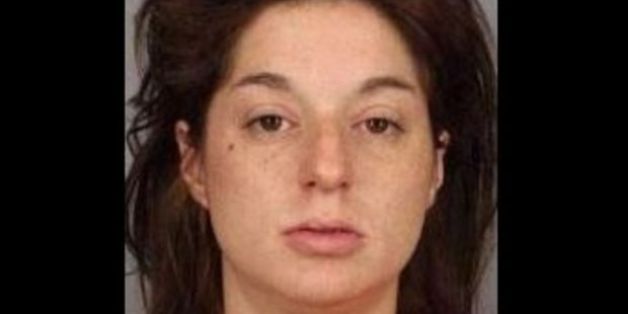 A Colorado woman was sentenced Friday to 38 years in prison for beating a man to death with a baseball bat.
Forsythia Owen, 32, was convicted of second-degree murder in the September 2013 death of Denzel Rainey, 42.
Owen told Englewood Police that she attacked Rainey with a Louisville Slugger as he slept in an alley, claiming her 4-year-old daughter said the man had touched and sexually abused her, according to NOLA.com. Authorities concluded that the woman's accusations were unfounded, and she had no evidence to support them.
Rainey suffered a fractured skull, a broken left arm, six broken ribs, a laceration to the liver and a left testicle hemorrhage in the attack, according to CBS Denver. He later died at a hospital.
"Rainey was not guilty of any of those acts," state Judge Marilyn Leonard Antrim said in court, according to the Denver Post. "His memory should not be tarnished."
Owen, who prosecutors said had been drinking and smoking marijuana the night of the attack, refused her friends' pleas to call police and instead took matters into her own hands.
While in police custody, Owen showed officers how she attacked Rainey, 7News reported at the time.
"Owen stood up and said she killed him," a police affidavit said, according to the station. "Owen swung her hands back and forth and demonstrated how she struck Rainey over and over again because of what he did to [name redacted]."
At her sentencing, Owen's attorney said her mental health was a factor in her behavior. But prosecutors maintained that she'd "engaged in misplaced, vigilante justice," according to the Denver Post.
The Arapahoe County district attorney said that Owen had been imprisoned after stabbing a boyfriend in 2002, but hadn't learned from that experience.
"I do know this is not acceptable," Owen said, apologizing to Rainey's friends and family at her sentencing. She said she was sorry for the pain she caused them.
Like Us On Facebook |

Follow Us On Twitter |

Contact The Author
BEFORE YOU GO
PHOTO GALLERY
Notorious Vigilantes