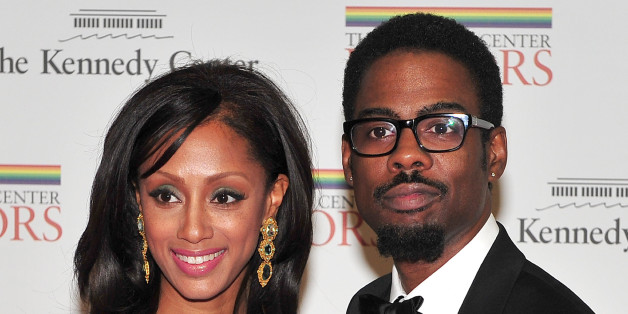 Chris Rock is getting real about how hard divorce can be.
In a recent interview with The Guardian, the 50-year-old comedian -- who confirmed his separation from wife Malaak Compton-Rock in December -- opened up about how he's faring since the 19-year marriage ended.
"I'm doing OK," Rock told the paper. "You know, some days are better than others, some days you're sad outta your f*cking mind. But my daughters are good and I'm only an hour away. Two houses close by. It's good."
Rock also addressed whether or not joking about the difficulties of marriage in his stand-up and films harmed the relationship in any way.
"Hey, I'm getting divorced now," he said with a laugh. (One of Rock's most famous marriage-related bits? "Marriage is so tough, Nelson Mandela got divorced -- he got out of jail after 27 years of torture, spent six months with his wife and said, 'I can't take this sh*t no more.'")
The former couple's divorce hasn't been the most peaceful one up to this point. According to divorce doc obtained by People, Rock claimed that his estranged wife had "repeatedly refused to permit [him] normal and usual access to the children, and has acted in a manner detrimental to the children's best interests."
In a statement released by her lawyer, Compton-Rock, a founder of two non-profits, denied the claims.
"We all know Chris leads a very busy public life while Malaak and their children definitely do not," her attorney said. "She hopes the privacy of their children is still as important to Chris as it is to her and that it will be respected. They will always be the main focus of her life."
Keep in touch! Check out HuffPost Divorce on Facebook and Twitter. Sign up for our newsletter here.
BEFORE YOU GO
PHOTO GALLERY
Comedians' Relationship Quotes