Late spring is the time of year when it's really hard to pass by the farmers market without scooping up far more produce than you can actually fit in your tote bag. Between the rhubarb, ramps and radishes, it's easy to get carried away. Inevitably, vegetables end up going to waste. Spinach wilts, celery goes limp and that seemingly eternal onion eventually turns all kinds of unsettling colors.
To make the most of your produce this summer, the folks at Cook Smarts put together this stellar infographic. Print it out and tack it directly onto your refrigerator to ensure you always know how long your haul will last.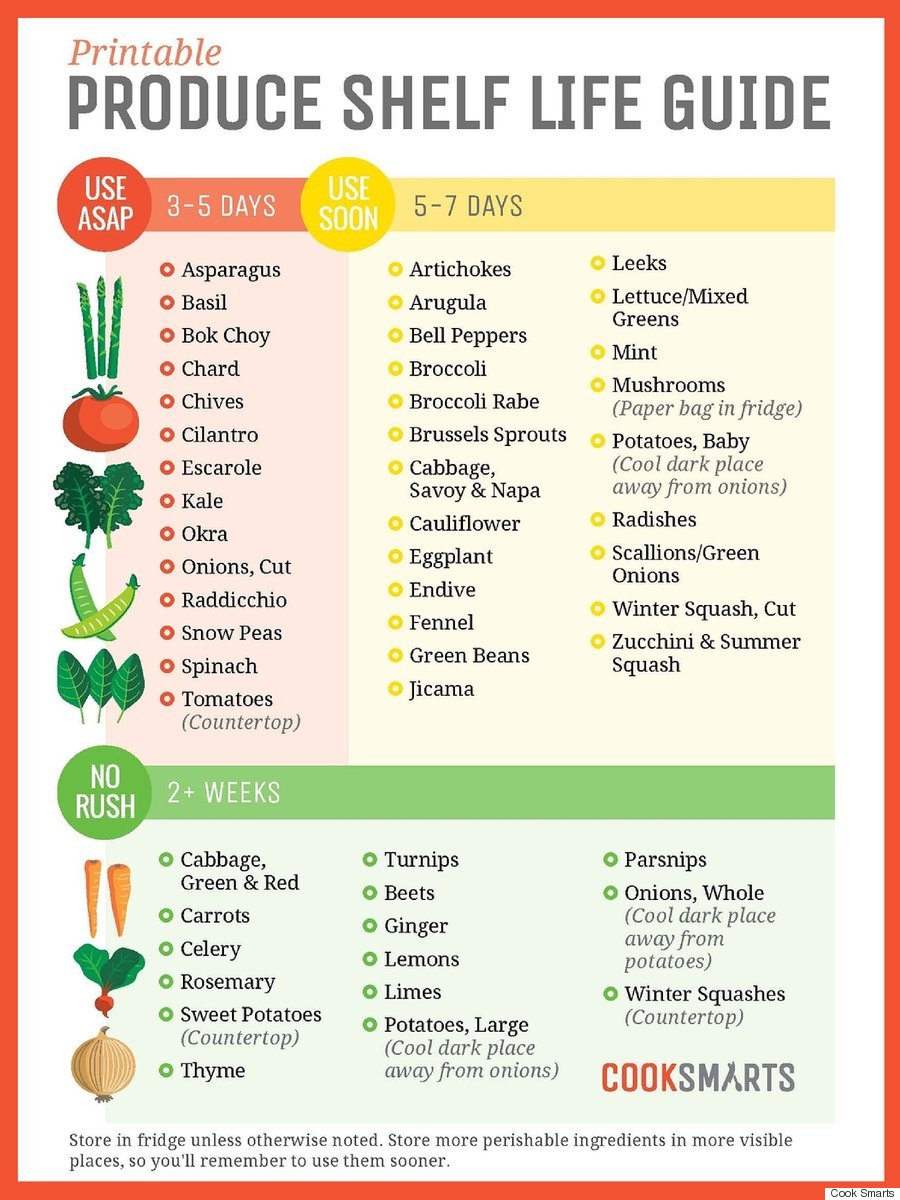 Click on the infographic for a closer look or to download or print it out.
If this handy chart is too late, and your vegetables have already started go soft or turn colors, fear not! There are a handful of ways to put produce to work when vegetables are past their prime. A quick sauté followed by a spin in the blender can turn less-than-crisp vegetables into a great soup. If your spinach or basil is looking a little limp, stick it on a pizza and cook it in the oven. And next time you visit the farmers market, keep this guide in mind -- or better yet, bring it with you.
BEFORE YOU GO
PHOTO GALLERY
Spring Vegetables We're So Excited For