Of all the summer ice cream treats in the land, none compare to the completely unassuming Snickers ice cream bar. It's the perfect marriage of candy bar and ice cream (because you really shouldn't have to decide between the two).
The Snickers ice cream bar is small enough to eat on the go, yet big enough to feel like a treat. It has mastered the balance of chocolate, peanut and caramel far better than the original Snickers has -- plus, there's ice cream. We could go on and on. But we won't, because there's something far more exciting to talk about: HOMEMADE Snickers ice cream bars. Plus, there's this -- they're almost healthy, too.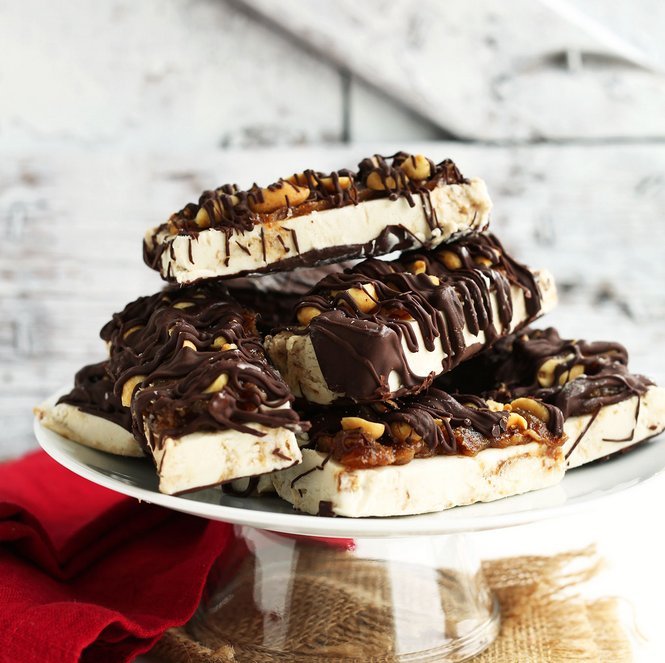 Photo credit: Minimalist Baker
These beauties pictured above were created by the brilliant cooks behind the food blog Minimalist Baker. First, you should know that this recipe is vegan. (If you prefer dairy in your ice cream, feel free to substitute that in.) Second, this recipe calls for only five ingredients -- we can all agree that the fewer ingredients the better. Third, the "caramel" is made out of dates, a healthy and still delicious choice. Fourth, dark chocolate tops the bars -- also (somewhat) healthy and delicious. And you're at liberty to load on as much dark chocolate as your heart desires.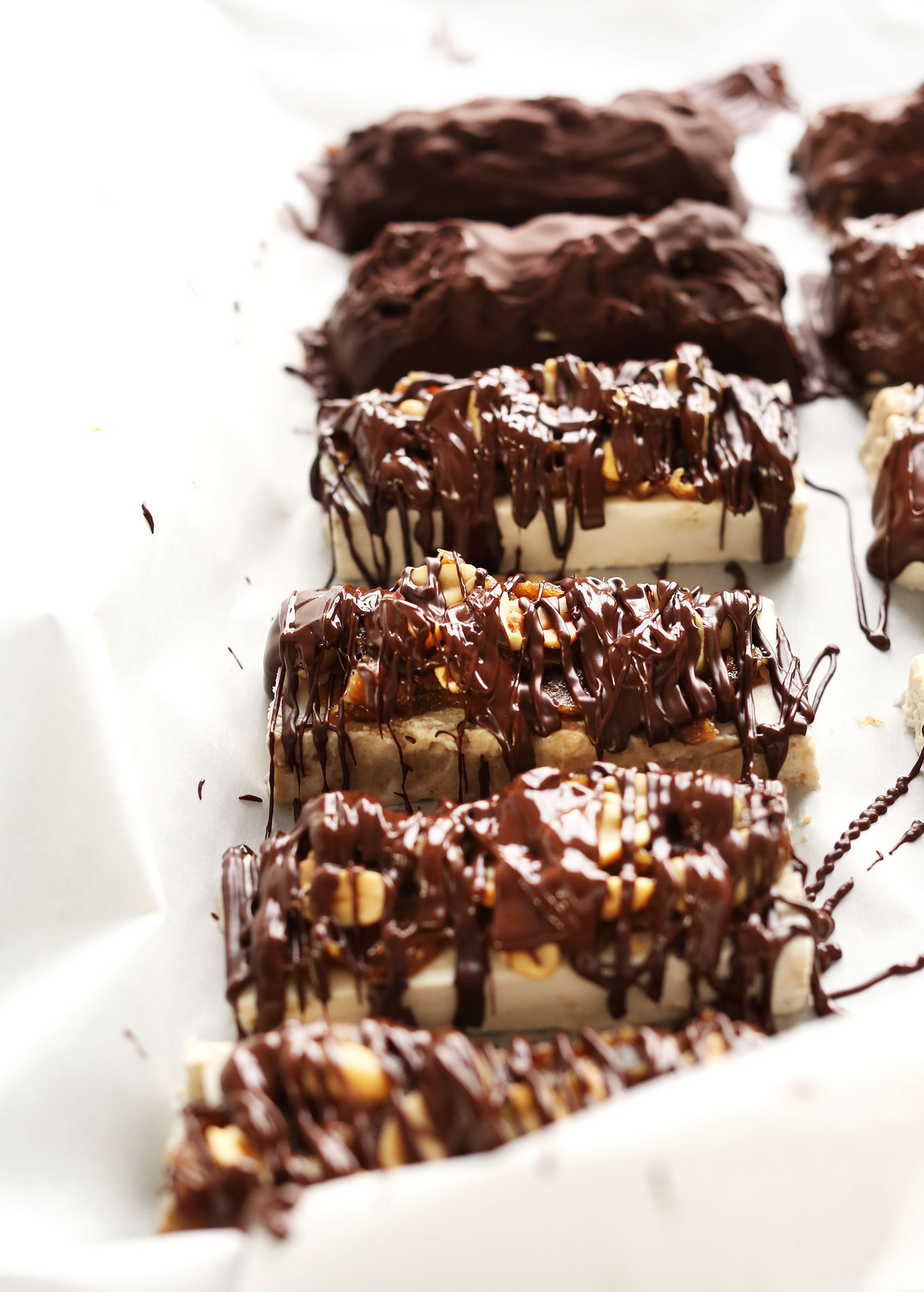 Photo credit: Minimalist Baker
Don't waste another second living without these beautiful treats. Head on over to Minimalist Baker's site for the recipe. It wouldn't be a bad idea to keep the freezer stocked with these treats this summer.
BEFORE YOU GO
PHOTO GALLERY
The Best Ice Cream Recipes