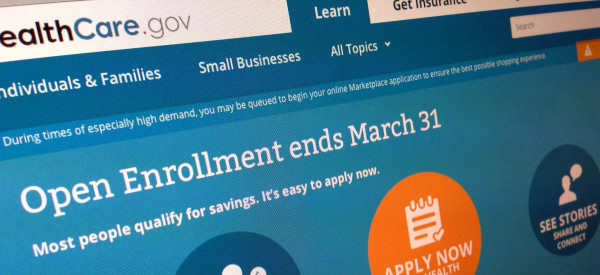 TOP STORIES
To get The Morning Email, HuffPost's daily roundup of the news, in your inbox, sign up here.
WHAT IS THE GOP OBAMACARE ALTERNATIVE? "Most experts expect the court to rule on King v. Burwell, as the case is known, on or around June 29, which is the last official day of its term. A victory for the plaintiffs would cut off tax credits that residents in Florida, Texas and 32 other states now use to pay for health insurance they obtain through Healthcare.gov, the federally operated marketplace … in the six months since the Supreme Court announced it would hear King v. Burwell, Republicans in Congress have held exactly one formal hearing that focused on the subject." [Jonathan Cohn, HuffPost]

SAUDI KING SKIPS MEETING WITH OBAMA King Salman will not be attending a meeting with President Obama today. The move is intended to highlight Saudi Arabia's displeasure with the Iran nuclear deal. [AP]
THREE SUSPECTS ARRESTED AFTER TWO POLICE OFFICERS KILLED Two of the three suspects have been charged with capital murder after a traffic stop ended in the fatal shooting of two Mississippi police officers. [AP]
THE HUNT FOR RED OCTOBER? A South Korean defense official believes North Korea is closing in on a fully functional nuclear submarine. [CNN]
LIBERIA CELEBRATES EBOLA-FREE STATUS The World Health Organization declared the country Ebola-free Saturday. [USA Today]
BEHIND THE U.S.'S 'QUIET' NUCLEAR DEAL WITH CHINA "The deal would allow Beijing to buy more U.S.-designed reactors and pursue a facility or the technology to reprocess plutonium from spent fuel. China would also be able to buy reactor coolant technology that experts say could be adapted to make its submarines quieter and harder to detect." [WaPo]
FAMED INVESTIGATIVE REPORTER ALLEGES U.S. HIDING THE TRUTH ABOUT OSAMA BIN LADEN'S DEATH "The most blatant lie was that Pakistan's two most senior military leaders –- General Ashfaq Parvez Kayani, chief of the army staff, and General Ahmed Shuja Pasha, director general of the ISI -– were never informed of the US mission … the CIA did not learn of bin Laden's whereabouts by tracking his couriers, as the White House has claimed since May 2011, but from a former senior Pakistani intelligence officer who betrayed the secret in return for much of the $25 million reward offered by the US ... and … while Obama did order the raid and the [SEAL] team did carry it out, many other aspects of the administration's account were false." [London Review of Books]
MANICURE BACKLASH In the aftermath of the New York Times' horrific expose on the underbelly of New York City's nail industry, Governor Andrew Cuomo has created a new taskforce to combat the ongoing wage theft and manipulation for salons across the city. And here's how to perfect your own at-home manicure in the meantime. [New York Times]
TRAIL TO THE CHIEF: HOW TO BECOME A 2016 CONTENDER So you're running for president and polling below one percent. Here's how you manage to pull a Jimmy Carter. [Howard Fineman, Jason Linkins and Lauren Weber, HuffPost]
WHAT'S BREWING
THE 'DIVORCE' OF BILL SIMMONS AND ESPN May one of the most successful sports partnerships RIP. [Vanity Fair]
ALL THE SUMMER TV PREMIERE DATES Summer TV is not a total wasteland … there's "The Bachelorette?!?" [HuffPost]
MOVEMENT GROWS AGAINST POTENTIALLY TOXIC TURF Parents are pushing back against the installation of certain types of turf fields over reports that chemicals in synthetic turf are harmful to children. [New England Center for Investigative Reporting]
HOW THE ARMY IS TRYING TO STOP THE NEXT SUICIDE Behind the $65 million program designed to help find at-risk veterans. [Defense One]
PHOTOS OF A YOUNG VLADIMIR PUTIN Including one that looks like a dead ringer for your typical awkward freshman dance photo. [HuffPost]
FAIR TRADE AND YOUR COFFEE What all the hullabaloo actually means. [Vice News]
WHAT'S WORKING
TEN PEACE DEALS THAT WORKED From El Salvador to Bosnia. [HuffPost]
ON THE BLOG
DAVE GOLDBERG, THE 'ULTIMATE MENSCH' "When leaders are admired, it's usually for what they do for the company. But Dave's team admired him for what he did for them. Dave saw and brought out the best in others. His goodness moved us even more than his greatness." [HuffPost]
BEFORE YOU GO
~ Kanye West surprised Kim Kardashian with thousands of roses for Mother's Day.
~ The new standard for late night.
~ Yes, Birkenstocks still exist.
~ Don't feel bad about drinking that morning cup of joe.
~ South Korea's exploding skin care industry.
~ T Swift. Dancing. At her boyfriend's show. What else do you want?
~ "The HuffPost Show" takes a crack at what a Tom Brady press conference would look like.
~ The best science photos of the last decade.
~ Marc Andreessen's plan for world domination.
~ Proof that LeBron James will always be the King.
~ Snakes on a … hitchhiking streak.
~ This grandma is less than impressed with Hawaii.
~ What it looks like when Kanye West smiles for a half second.
~ "How to build a unicorn from scratch and walk away with nothing."
Send tips/quips/quotes/stories/photos/events/scoops to Lauren Weber at lauren.weber@huffingtonpost.com. Follow us on Twitter @LaurenWeberHP. And like what you're reading? Sign up here to get The Morning Email delivered to you.