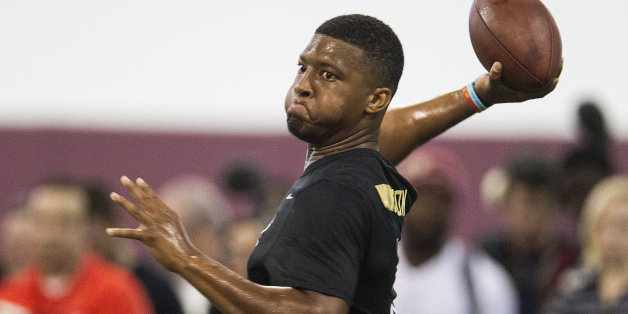 Legendary ex-Florida State University football coach Bobby Bowden offered harsh words for the team's former star quarterback Jameis Winston on Tuesday.
"I think it's a consensus among FSU fans and boosters that he was an embarrassment to the university," Bowden told SiriusXM's Paul Finebaum, as reported by USA Today. "He won a lot of ball games, probably one of the best football players that ever attended Florida State, but he hurt himself off the field. The good news is that he's young enough to get over that, ya know it, and he's gotta do that. He just can't make those junior high school decisions that he made while he was in college."
In 2013, when Winston quarterbacked the Florida State Seminoles, he was investigated for sexual assault, but was never charged. A 2014 New York Times report found that "there was virtually no investigation at all, either by the police or the university." Winston went on to become the top NFL draft pick and now plays for the Tampa Bay Buccaneers. He is suing the woman who accused him of rape.
Bowden coached FSU for more than 30 years until his retirement in 2009. He has more wins than any other college football coach, besides Penn State's Joe Paterno.