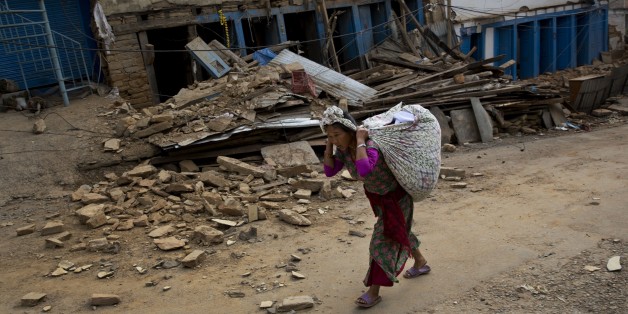 Shortly after the devastating earthquake in Nepal last month, Facebook activated its Safety Check feature, which is intended to let people in disaster-affected areas alert their friends and family that they're out of harm's way. Facebook also turned the feature on this week after another strong quake shook the country.
However, various media outlets reported Wednesday that people who aren't anywhere near Nepal are using Safety Check to mark themselves "safe." And social media users are not pleased that people are misusing the tool.
Here's what we saw Wednesday afternoon when we visited Facebook's Safety Check page:

The tool asks the visitor if he or she is in the area affected by the May 12 earthquake and gives them the option to click "Yes, let my friends know." There isn't an option for "No" on that page. Selecting "Yes" takes you to another page, where you can click a button that says "I'm safe"; there's also an option to backtrack and say you're not in the affected area. (Safety Check has been turned off for the April 25 quake.)
The tool is supposed to be localized. If you're in an area affected by a natural disaster, Facebook sends you an alert asking you if you're safe. The tool determines where you are, based on where you're using the Internet and the city where you live or the last location where you were tagged. But since you can also visit the Safety Check page directly, people who live halfway around the world can use the tool, too.
A representative for Facebook was not immediately available to comment.
Here's a sampling of how Twitter users are reacting to people in the U.S. and U.K. using the Safety Check feature to say they're safe from the Nepal quakes:
I find it totally sick that people are marking themselves 'safe' from the earthquake in Nepal. People are dead, it's not something to mock.

— L U C E (@_lucyflight) May 13, 2015
most these people on Facebook marking themselves 'safe' from the earthquake probs dont even know where Nepal is

— Mabel Bluebell (@MabelBluebell) May 13, 2015
I feel like the people marking themselves as "safe" on Facebook right now are mocking the people of Nepal and the thousands of lives lost.

— Sydney Randall (@ohhsydneymae) May 13, 2015
Why are people marking themselves as safe in the affected areas of Nepal ?? Absolute imbeciles

— Brooklyn (@brookeylee_) May 13, 2015
More than 8,000 people died in the magnitude-7.8 earthquake in Nepal last month, and dozens were killed in the magnitude-7.3 quake Tuesday.
Facebook launched Safety Check last October. Inspiration for the tool came from the 2011 earthquake and tsunami in Japan, Mark Zuckerberg said in a statement announcing the feature.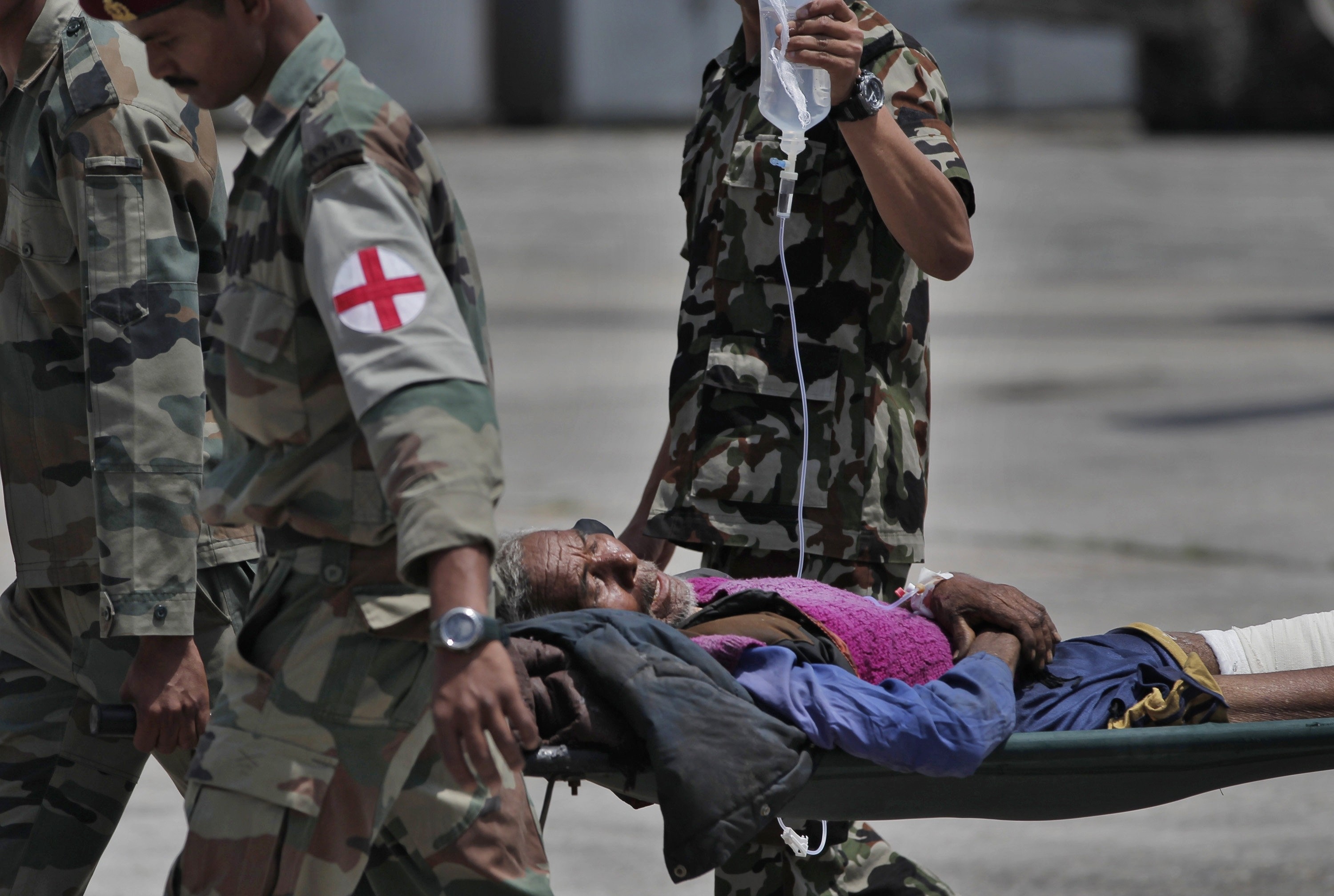 A Nepalese man injured in Tuesday'€™s earthquake brought from Charikot, Dolakha District, is carried on a stretcher at the Tribhuvan International Airport in Kathmandu, Nepal, Wednesday, May 13, 2015. Thousands of fear-stricken people spent the night out in the open as a new earthquake killed dozens of people and spread more misery in Nepal, which is still struggling to recover from a devastating quake nearly three weeks ago.
BEFORE YOU GO
PHOTO GALLERY
Nepal Hit By Second Major Quake