by Katie Watkins
(This post originally appeared on ArchDaily)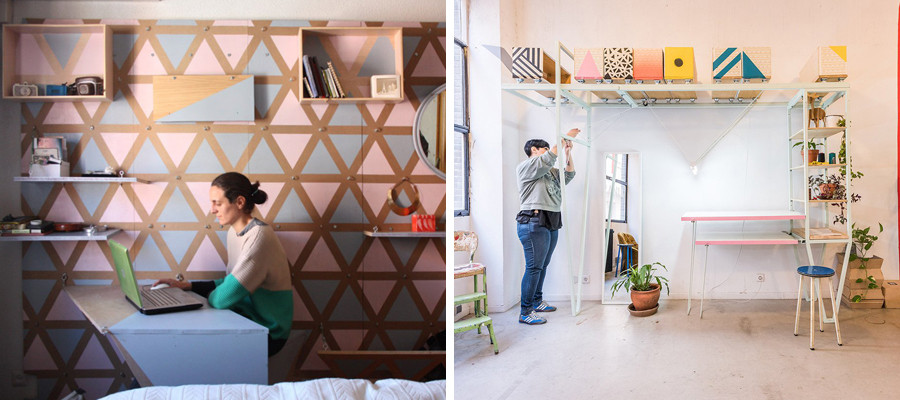 Images © Javier de Paz García
Moving back home with your parents after living independently can often create spatial tension, as the furniture and rooms that sufficed for your teenage years may no longer serve the needs of young adult life.
Spanish firm PKMN [read: pacman] Architectures' latest project "Home Back Home," seeks to provide an architectural and spatial solution for the temporary living spaces that result from moving back home.
With it becoming increasingly common in Spain for young adults between the ages of 25 and 40 to move back into their parents' homes, PKMN sought to answer the question: What are the domestic models resulting from this change of paradigm and economic collapse? To answer this question and develop their Home Back Home project, the studio carried out two case studies.
Home Back Home Case Study 1: Dune Claudio Developed in collaboration with Instituto Do It Yourself in October 2014. All images courtesy of PKMN.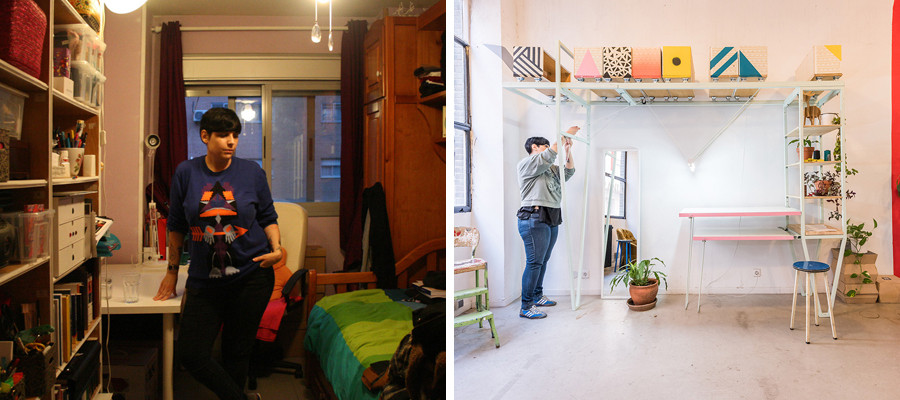 Before/After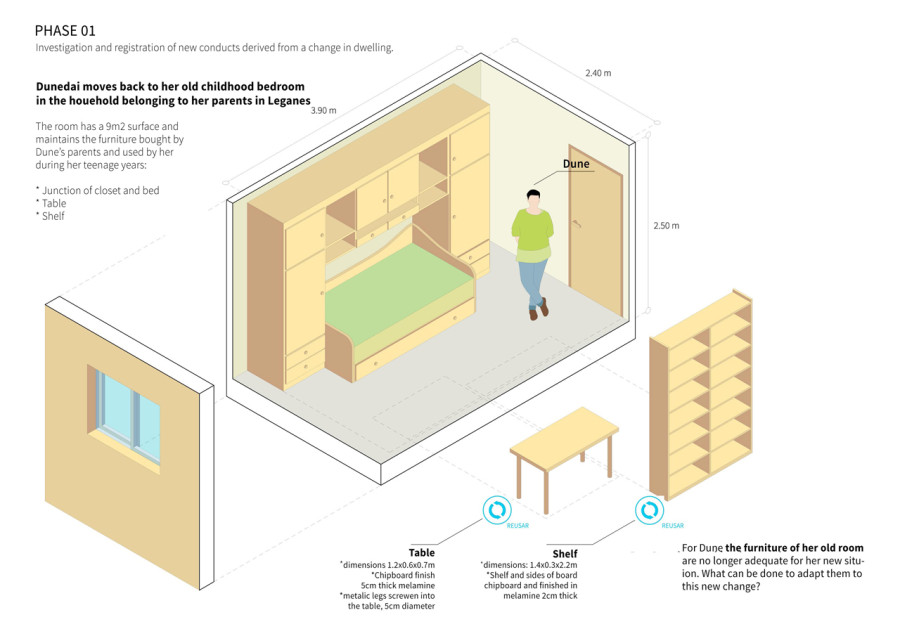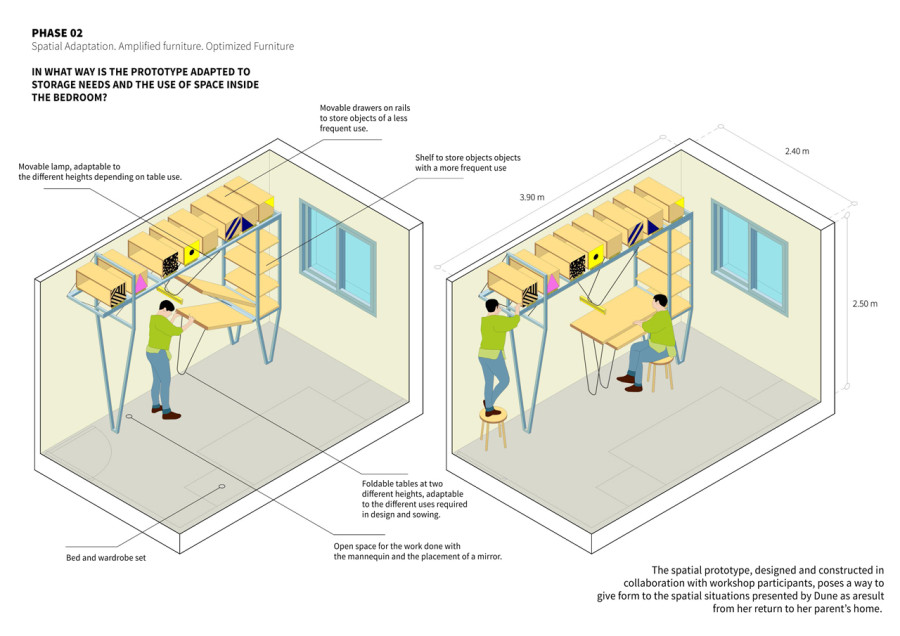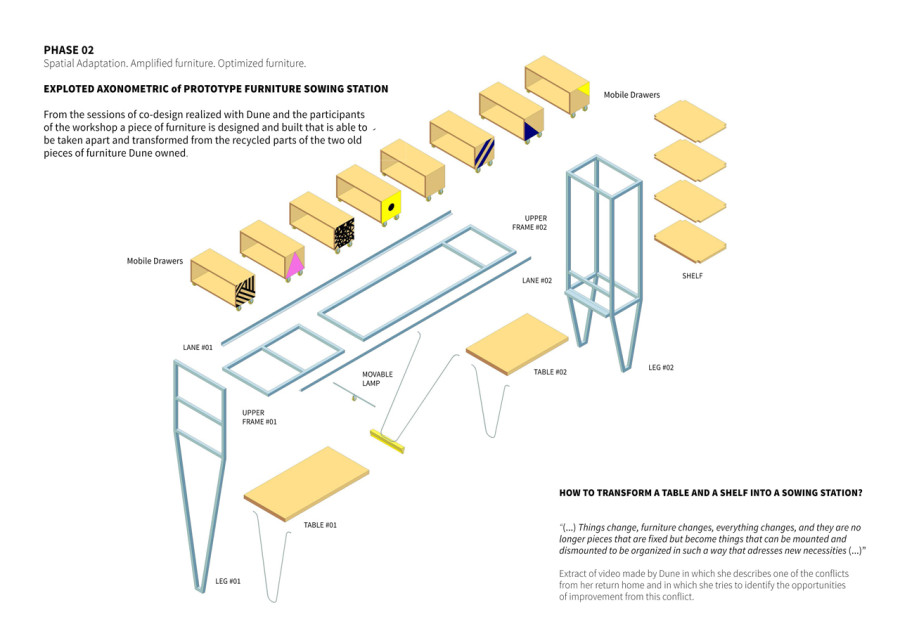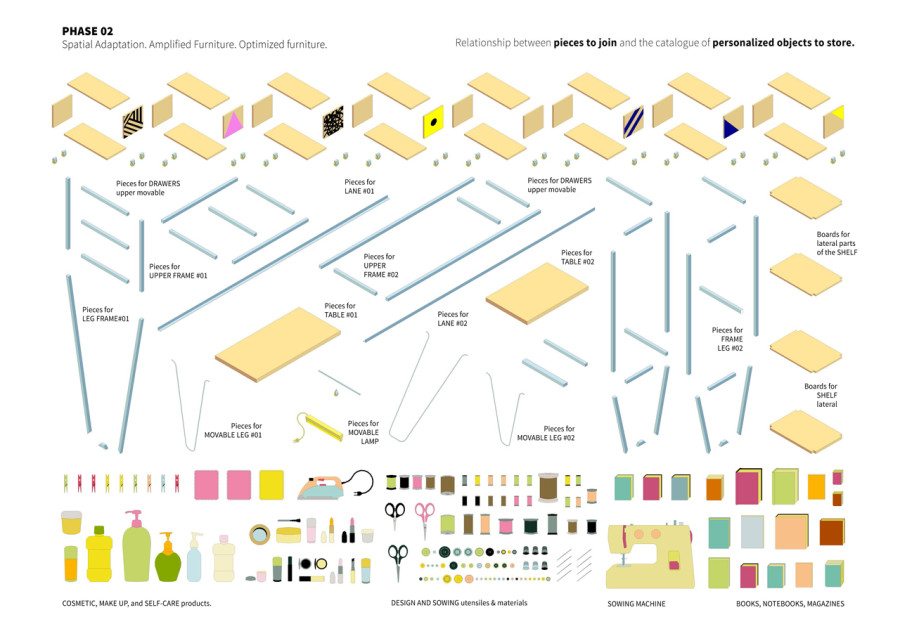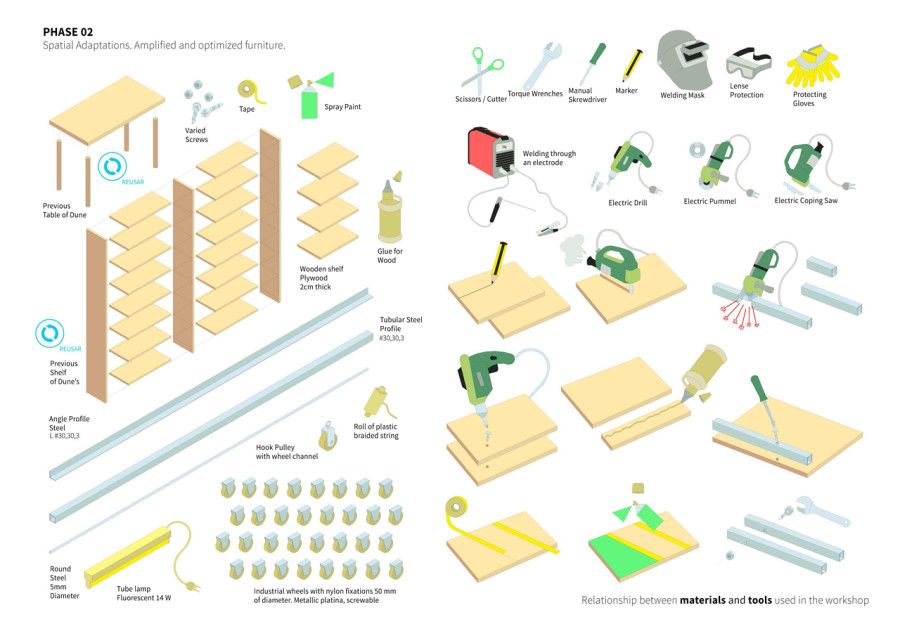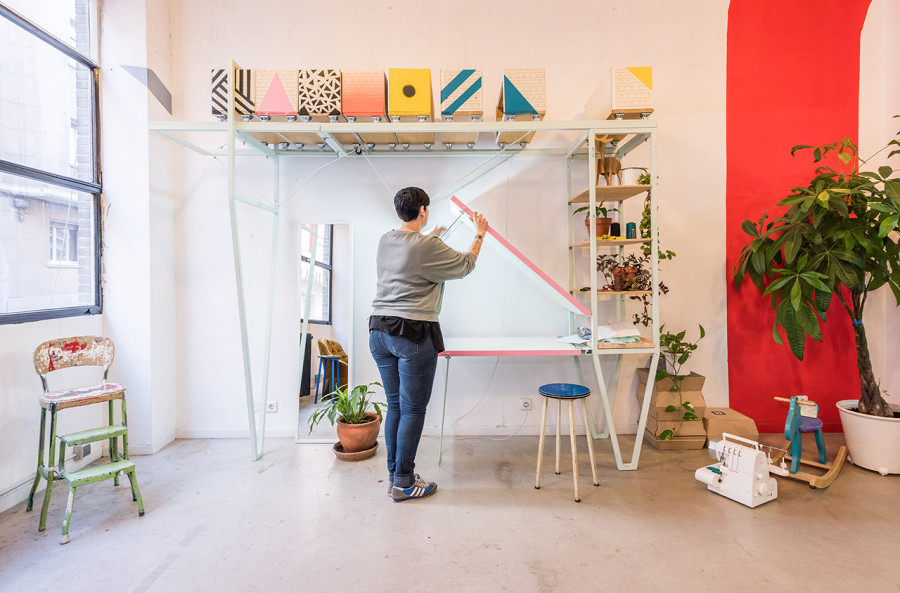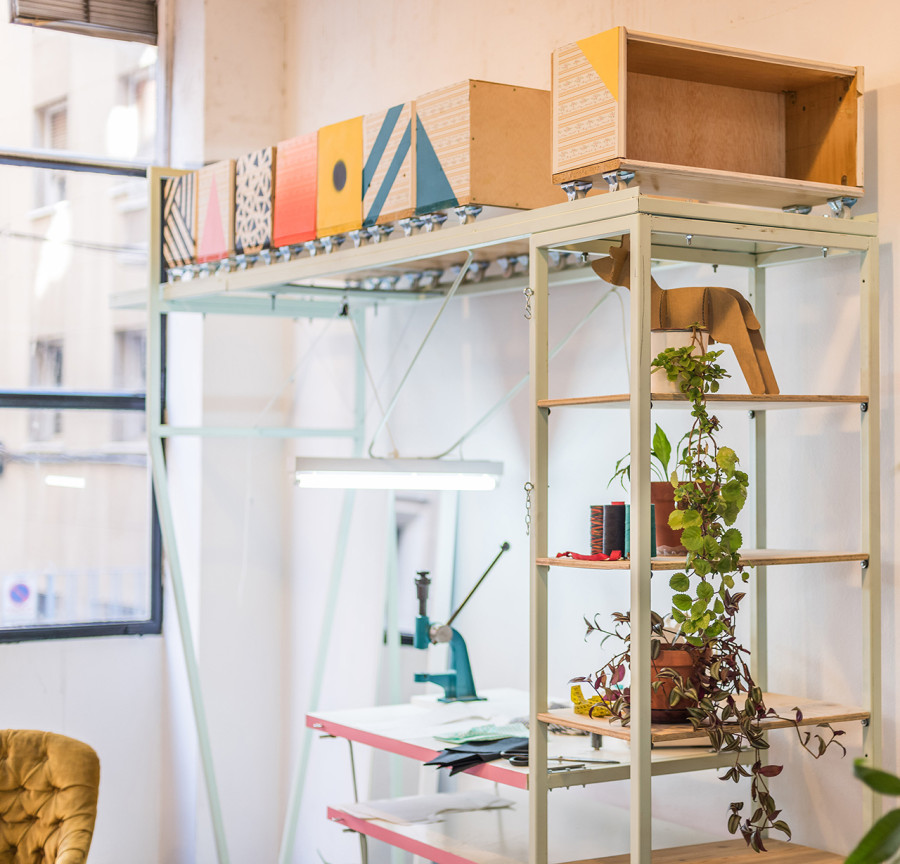 Home Back Home Case Study 2: Edel Montón Developed in collaboration with Tricontinental Master Degree. February 2015.. All images courtesy of PKMN.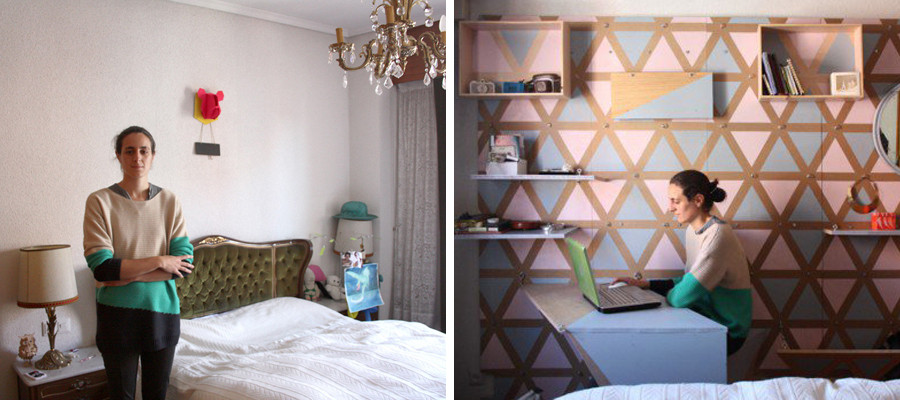 Before/After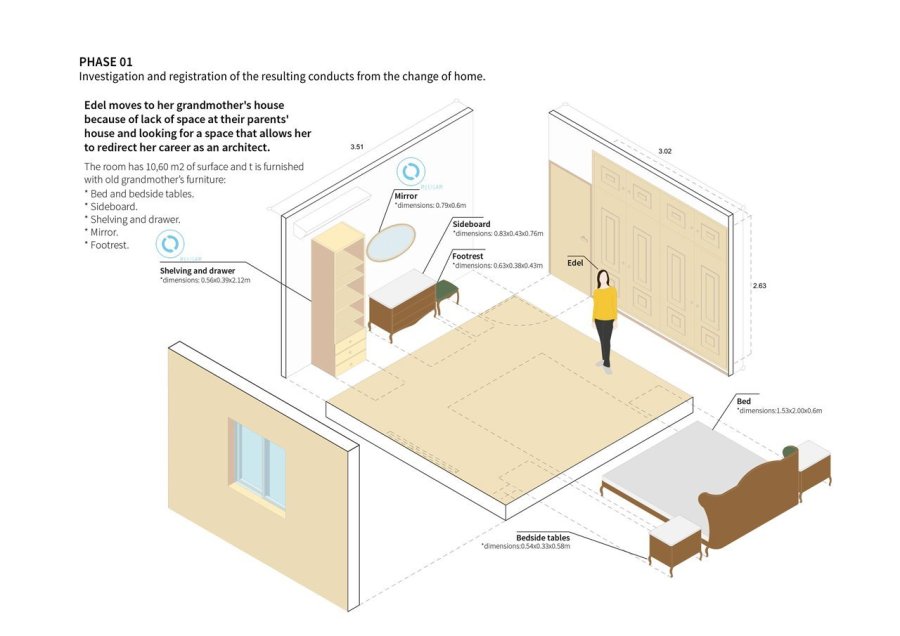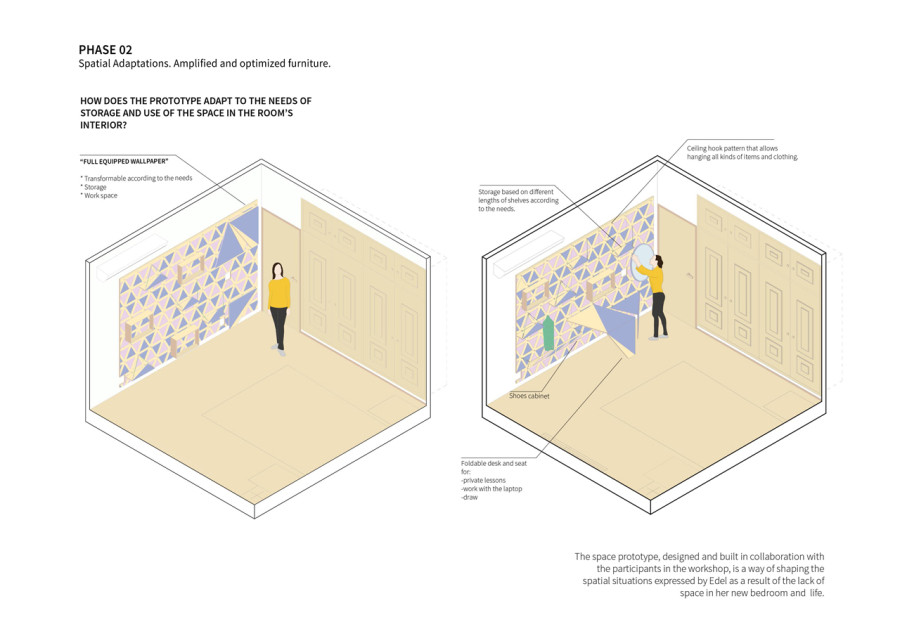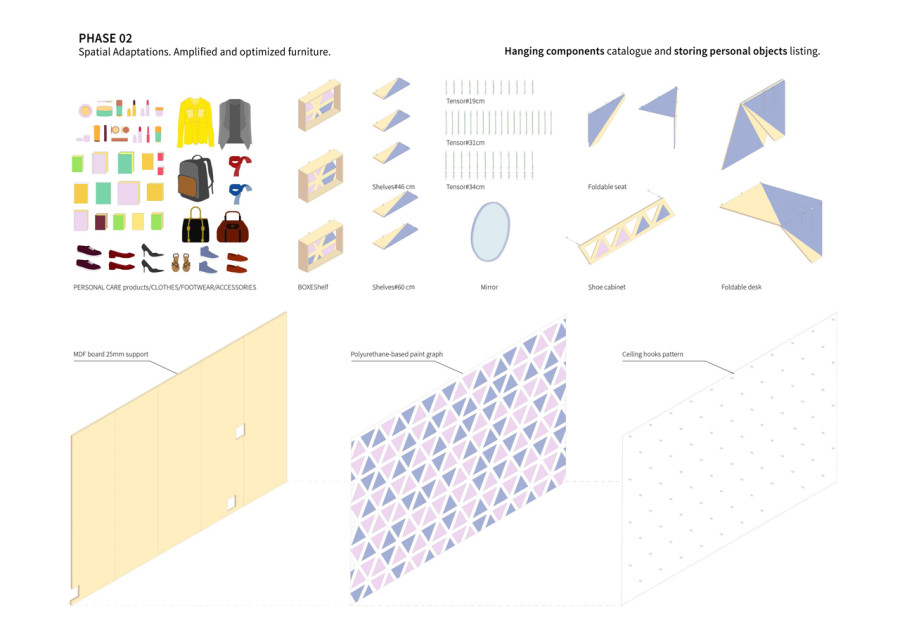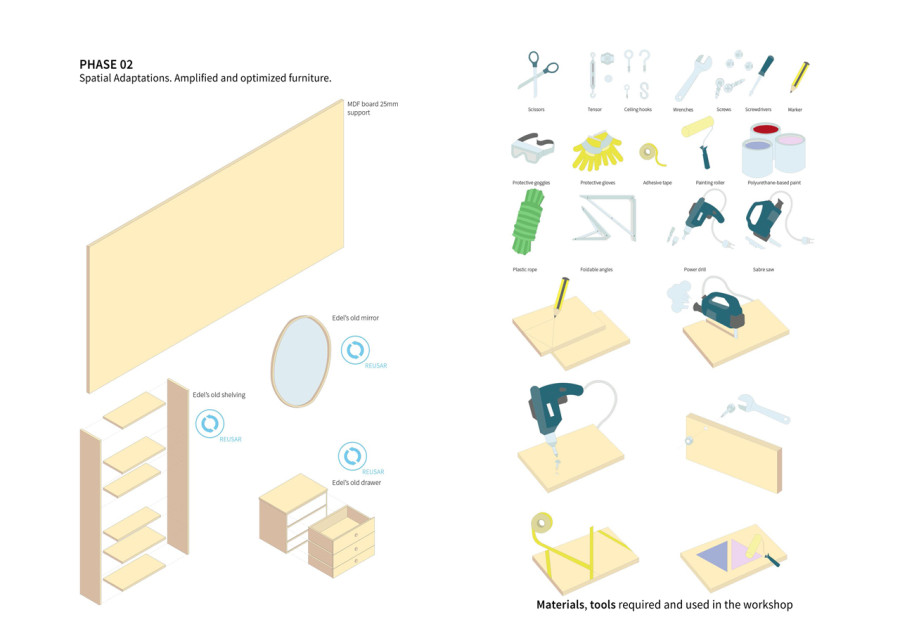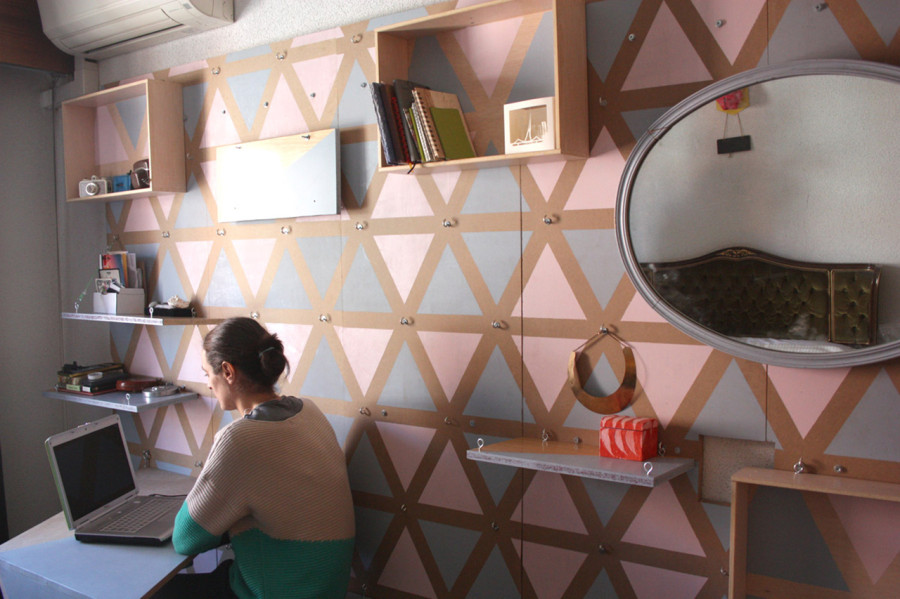 Architects: PKMN [pacman] Architectures
Design Team: Rocío Pina Isla, Carmelo Rodríguez Cedillo, Enrique Espinosa Pérez, David Pérez García
Photographer: Javier de Paz García
Collaborators: Carol Pierina Linares and Alicia Coronel Ruiz
From the architects: HOME BACK HOME is a platform for analysis, monitoring and treatment, through prototyping, of housing situations generated by de-emancipation and the coming back home journey — a process massively undergone by people between the ages of 25 and 40, who re-inhabit their former rooms at their childhood family house, sharing these spaces with members of their primeval household. As an agency for assessment and monitoring, HOME BACK HOME develops processes of accompaniment and negotiation, intending to involve all co-habitants of the home in the construction of a complete living prototype.