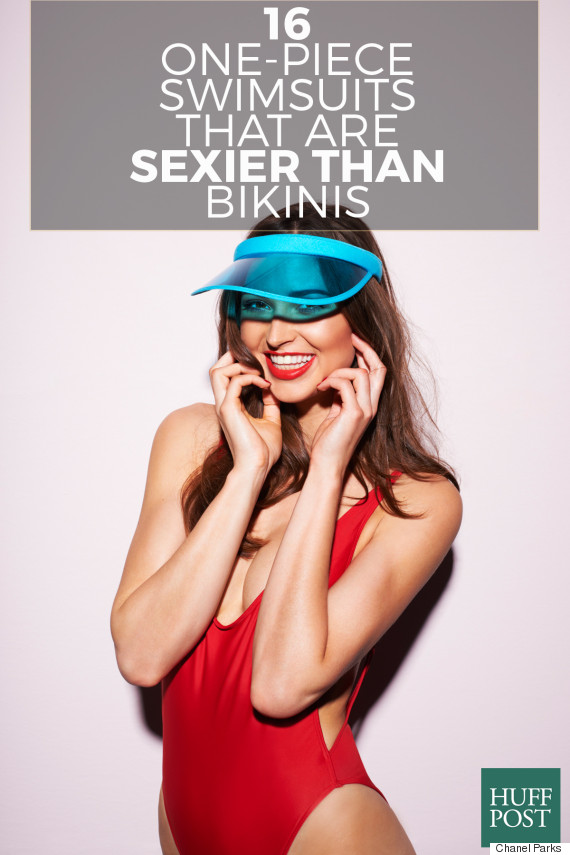 When it comes to swimwear, nothing is sexier than the bikini, right? Well, not so fast. The body-baring two-piece has been a sensation since 1946, leaving the one-piece suit to get the ugly step-sister treatment.
While we firmly believe that anyone can rock a bikini, that doesn't mean you necessarily want to. Whether you're a bit self-conscious about your curves, don't feel like losing your bikini top every time a wave hits you, or just aren't into showing a lot of skin -- you shouldn't have to compromise any of your babe status by rocking a one-piece.
Thankfully there are plenty of companies that are putting a lot more energy into leveling the sexy swimsuit playing field. Monokinis, plunging necklines and cutouts are just a few of the designs that are taking one-pieces from prudish to provoking.
Check out the sexy suits we've rounded up below based on a few specific body types. Dive on in!
Large Bust: For the girls with big girls, bathing suit tops that come in size S, M and L aren't ideal. Cup sizes and underwire will ensure that you're properly supported when you take a dip. Also look for thicker bathing suit straps and double-stitched bands for the most flattering results.
Small Bust: If you're smaller on top, finding a suit that flatters your bust can be a challenge. The best bet is to go for a top with embellishments or ruffles to give the illusion of a larger chest. Alternatively, a suit with padding can help to give you a little somethin' somethin' extra.
Long Torso: You don't want to have to fold yourself over in order to get into your suit, or feel like you're hunching over once it's on (much less feel it riding up in the back). There are several companies that offer styles that come in extended torsos including Athleta, Miraclesuit and Lands' End. You should also be sure to look for suits that won't add too much pressure on your shoulders.
Short Torso: The trick to elongating a short torso is adding length and lifting the bustline. Low-rise bottoms make your torso appear longer and halter straps draw attention to your neck and shoulders, pulling the eye away from your short mid-section.
BEFORE YOU GO
PHOTO GALLERY
Celebrities In Monokinis