As journalists, we dutifully report on what's going wrong, from scandals and corruption to natural disasters and social problems. But far too often the media fails to show the whole picture, neglecting to tell the stories of what is working. From scientific breakthroughs to successful crime-reduction initiatives, the What's Working Honor Roll highlights some of the best reporting and analysis, from a range of media outlets, on all the ways people are working toward solutions to some of our greatest challenges.
San Francisco Chronicle: With body cameras rolling, police use less force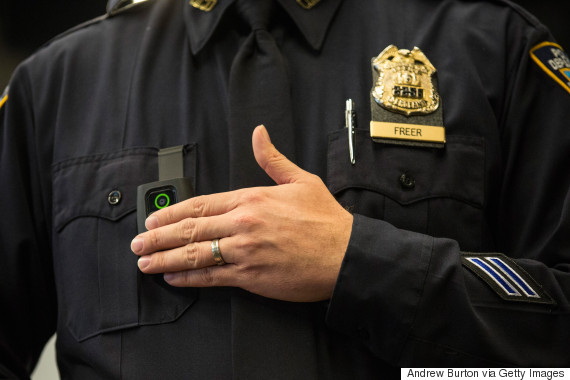 The widespread outrage over police treatment of citizens, spurred by the deaths of black men at the hands of officers in cities like Ferguson and Baltimore, has made police misconduct a central part of the national conversation. And as police departments face pressure to change their ways, body cameras have emerged as a tool that could be part of the solution.
There has been skepticism about whether or not the cameras actually work as a deterrent. Some argue that while the technology is certainly useful, cameras can easily be turned off or tampered with. Other concerns include the high cost and possible invasion of privacy.
But California is giving states a reason to invest and believe in the cameras' success. California police departments that have already begun requiring their officers to wear cameras, including Oakland, Richmond and Menlo Park, have reported a dramatic decrease in force used by officers.
Oakland's statistics make the cameras look like a no-brainer for officers. "Use-of-force incidents" in the city have dropped 72 percent in five years, from 2,186 cases to 611.
"It's not just that the cops are behaving better when they know the camera is on, but people interacting with us know we're filming, so they behave better too," Oakland's police chief Sean Whent told the San Francisco Chronicle. "It think it has a civilizing effect on both sides of the camera."
Rialto is another city showing positive results, with use-of-force by police down nearly 60 percent in just one year.
MORE:
Bloomberg Politics: The Incredible, Bipartisan, Kumbaya Moment for Criminal Justice Reform
Concord Monitor: Homeless in Concord
NationSwell: The Road to Infrastructure Improvements Starts with This App
Pioneers Post: Over half of UK social enterprises report increased turnover
If you know a story you think should be on our Honor Roll, please send an email to our editor Catherine Taibi via catherine.taibi@huffingtonpost.com with the subject line "WHAT'S WORKING."