The chlorine-tinged scent of the deliciously artificial pool. The silvery glimmer of the reflecting sun. The round, puffy embrace of an inflatable inner tube. These are the things summer is made of.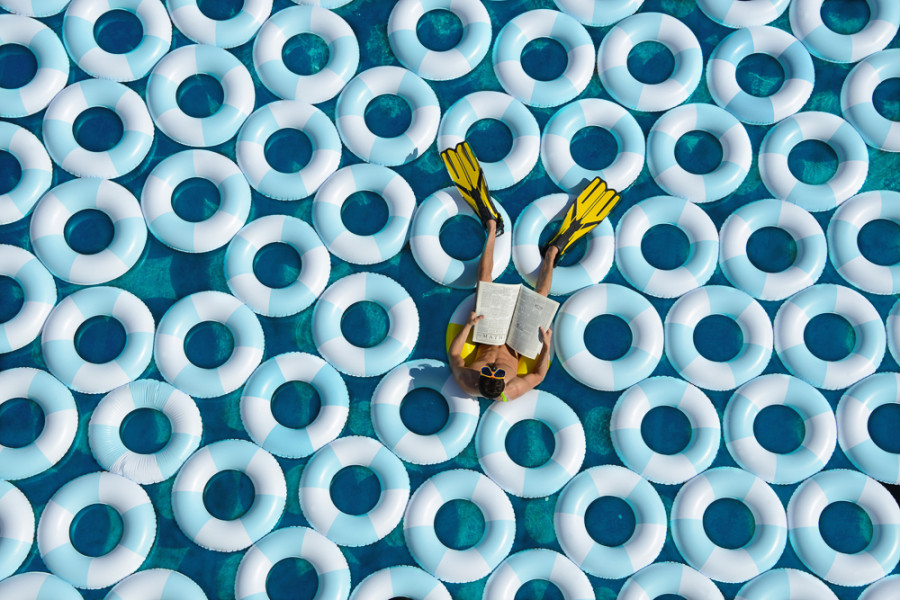 Photographer Gray Malin channels this recipe for the perfect summer eye candy in his series "Poolside, Mediterranean," an ode to the vintage glamour of Mediterranean summer getaways. For the series, Malin designed 1,000 inner tubes and photographed them in a series of color coded combinations, turning an expansive Spanish pool into a larger-than-life candy bowl filled with colorful offerings.
If you can't get yourself to a Mediterranean resort this summer -- we feel your pain -- we highly recommend living vicariously through these vivid depictions of the jet-setting life. You can practically smell the sunscreen dripping off them. Happy digital vacationing, everyone.
See more of Malin's summer-centric photos here, here and here.
BEFORE YOU GO