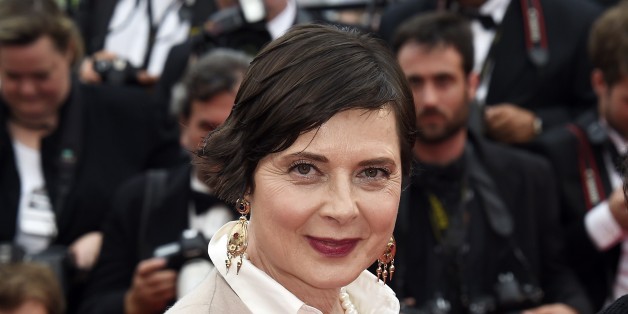 Despite the pressure to stay young in Hollywood, actress Isabella Rossellini says she's completely happy with what she sees in the mirror every day.
"I don't know why there is this attention on youth," 62-year-old Rossellini said at a discussion at the Cannes Film Festival this week. "I don't look at myself in the mirror and say, 'I wish I was 20 years old'."
At one time, Rossellini was a celebrity spokesmodel for cosmetics giant Lancome, but was dropped on the eve of her 40th birthday. Rossellini said that, for older women, Hollywood roles become fewer, but noted that the modeling industry is even crueler. She said for most women after 45 or 50, modeling is no longer an option.
"I wish to model today, but there are no models who can work [in their] 60s," she told The Huffington Post in a 2013 interview.
Modeling legend Twiggy has also spoken out about ageist attitudes toward older women in fashion. "I refuse to say women of certain ages should not wear certain things. It's all about how you wear it," the 65-year-old model said earlier this year. "It makes me crazy when I read magazines which say 'if you're a teenager wear this, if you're 30, wear this, if you're 40, wear this'," she said.
Rossellini also posed a question that should make people think. "Is it so horrible to grow old?" Absolutely not, we think.
BEFORE YOU GO
PHOTO GALLERY
Isabella Rossellini