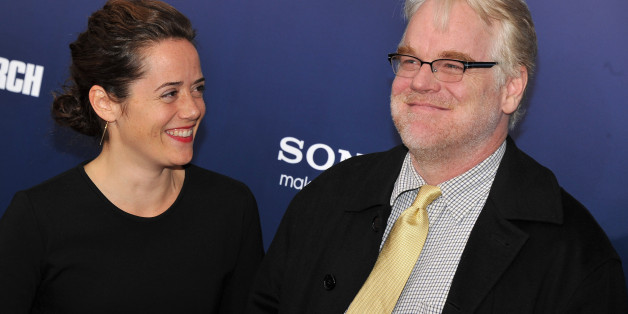 Philip Seymour Hoffman died 15 months ago at 46 years old of acute mixed drug intoxication, and his life partner, Mimi O'Donnell, with whom he had three children, never spoke publicly about the incident. Now, in an interview with the New York Times, she discusses what her family's life has been like since the actor's death.
"There are so many people who have written beautiful books about grief, who have been able to say it much better than I, but I guess I would say that, after a year has passed, I'm able to function, if that's the right word, or be in the world a little bit differently," O'Donnell told the Times.
Hoffman and O'Donnell met in 1999 when they were both working on the set of the play "In Arabia We'd All Be Kings," and she has continued to work in the theater world. She's now serving as the artistic director at the Labyrinth Theater Company, and is the director of its new production, "Nice Girl." She was named the beneficiary of Hoffman's estate after his death.
O'Donnell told the Times that a return to the theater helped her grieve because, "It makes you remember there are other emotions," she said. When talking about the children she shared with Hoffman, she said, "I was pretty stubborn in my falling apart. And my kids saw all of it, because they should. What, am I going to hide it from them? I don't want them to hide it from me."
For more, head to the New York Times.
BEFORE YOU GO
PHOTO GALLERY
Philip Seymour Hoffman Funeral