Rob Lieber is a New York Time's money columnist, but most importantly a father. As the author of a new book titled, "The Opposite of Spoiled," Ron stopped by Mondays with Marlo to discuss the importance of talking with your children about money. A big challenge some parents face is transparency with their children about money, but Ron suggests keeping that door open to help children understand the importance of saving and spending. For all of Ron's helpful family money tips, view the videos above and don't forget to submit your questions to Mondays with Marlo on Facebook for our future guests!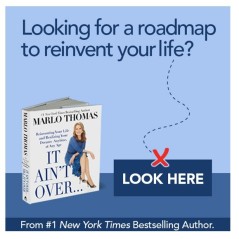 Add Marlo On Facebook:
Follow Marlo on Twitter:
Sign up to receive my email newsletter each week - It will keep you up-to-date on upcoming articles, Mondays with Marlo guests, videos, and more!