Going against the traditionally somber tones of most graveyards, the "Merry Cemetery" in Sapanta, Romania has a slightly different feel -- it's filled with roughly 800 bright, colorful grave markers.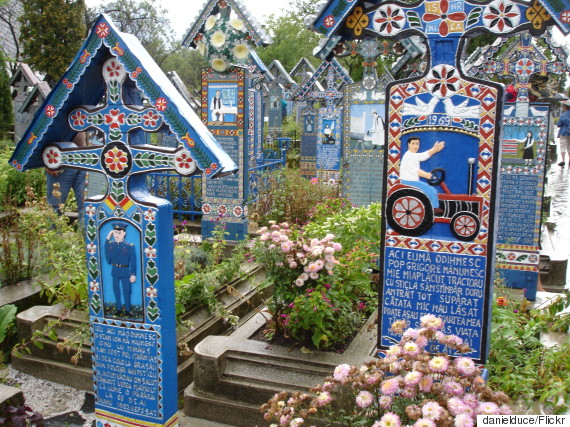 The grave markers were created by a carpenter named Ion Stan Patras in 1935. Patras carved the crosses out of oak and painted them blue, sprinkling in bits of color like red, yellow or black, depending on the deceased person's life. Instead of a straightforward description, the tombstones are filled with poignant, poetic epitaphs.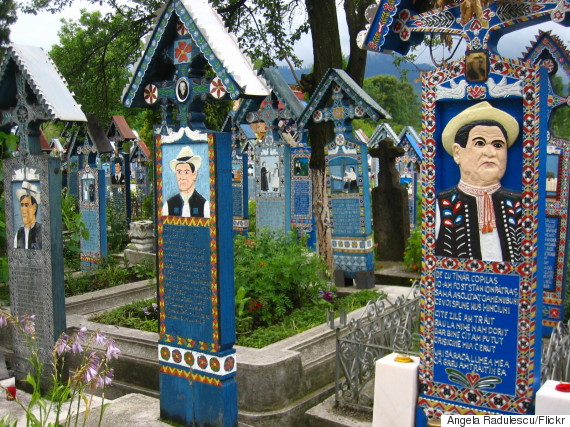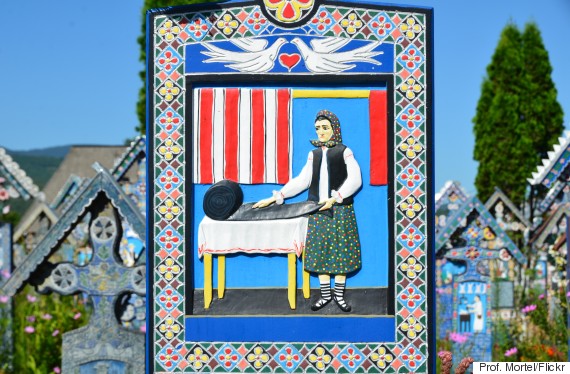 "It's the real life of a person. If he likes to drink, you say that; if he likes to work, you say that ... there's no hiding in a small town," said Dumitru Pop, a poet and farmer who took over making the grave markers for Patras after his death in 1977. "The families actually want the true life of the person to be represented on the cross."
According to an older estimate, Pop produces about 10 of the crosses each year. You can visit the "Merry Cemetery" to see his work by traveling to the Maramures area of Romania. Entry to the cemetery is available for about $1.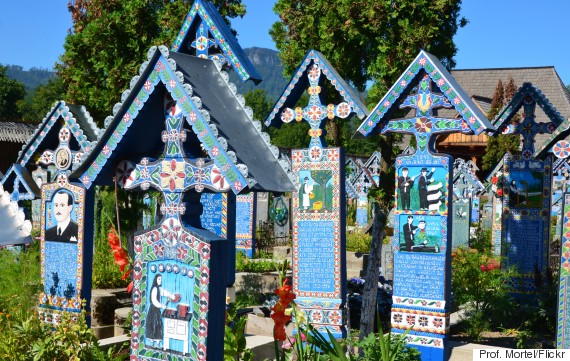 Romanians are not the only people that mark death with bright colors, rather than funeral black or white. The Mayan cemetery of Chichicastenango in Guatemala is also vibrantly colored, filled with bright pastels and intricate murals. Elsewhere in the Americas, Día de los Muertos (Day of the Dead) is celebrated with lively music, colorful makeup and incredible outfits.
H/T Amusing Planet
BEFORE YOU GO
PHOTO GALLERY
Worlds Most Beautiful Cemeteries