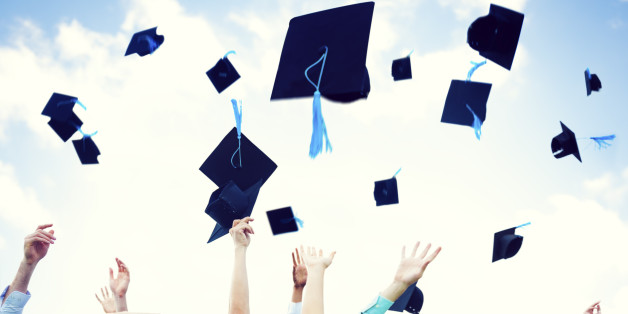 Not everyone has been lucky enough to have the likes of the late Steve Jobs, Conan O'Brien or Stephen Colbert grace their graduating class with humor, wisdom and words that will stick with them a lifetime. Many commencement speeches are full of cliches and meaningless anecdotes -- or are just downright forgettable. (Do you remember your graduation speaker?)
So, for those bright-eyed new grads who will text or snore through their commencement address until it's time to walk across the stage, we've compiled the best pieces of advice for new grads as told by our Facebook readers (in three words or less!). Now cue the "Graduation" song...
1. Follow your heart/dreams.
2. See the world.
3. Think for yourself.
4. Network, network, network.
5. Save for retirement.
6. Be you!
7. Plan your future.
8. Engage your brain.
9. Be fiercely independent.
10. Move out.
11. Call your mother.
12. Find your passion.
13. Use sunscreen.
14. Be on time.
15. Pay attention.
16. Pay with cash.
17. Enjoy every day.
18. Never give up.
19. Live life authentically.
20. Avoid loans.
21. Save some money.
22. Rely on yourself.
23. Don't procrastinate.
24. Delay gratification.
25. Mind your health.

What would YOU add? Let us know in comments.
BEFORE YOU GO
PHOTO GALLERY
What Is The Most Random Fact That You Have Never Forgotten?