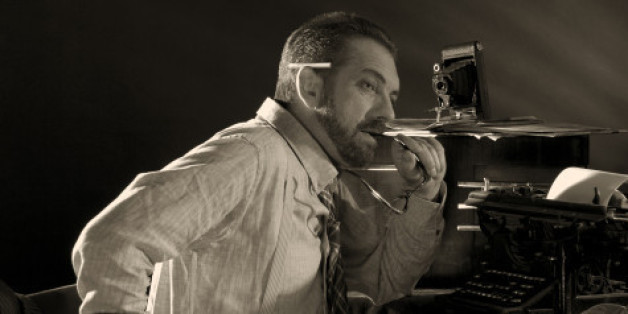 Location: New York City
Position Type: Full Time
About The Role:
The Huffington Post is looking for an Associate Media Editor to help cover the media industry -- including television, print and online media. The Associate Media Editor will be responsible for breaking news, original reporting and live-blogging and tweeting about big events, as well as crafting analysis of everything from the future of morning TV to the dangers reporters face in war zones to the latest newspaper industry circulation figures. This is an opportunity to run one of the highest-traffic (and highest-profile) sections on one of the biggest news sites on the internet.
Your responsibilities and background:
Be accurate and fast.
Have prior experience with SEO, Twitter, Facebook, HTML and Photoshop.
Know how to craft strong news stories and a stellar headlines.
Have a track record of storytelling experimentation and a good grasp of how to use images, graphics, videos and the like to strengthen a narrative.
Be passionate and deeply interested in the media world. We're looking for someone who follows all the big stories, who is engaged with the (many, many) big questions surrounding the media these days, who gets excited/concerned about the intersection of media and politics -- not to mention know what Oprah was wearing yesterday and what Jeff Bezos is doing to The Washington Post.
Be eager to experiment with emerging platforms and keep a constant lookout for new trends and ideas.
Understand the value of high-low and the ability to take a serious, important topic and make it accessible for readers.
The Associate Media Editor will report to the Senior Media Editor.
A Bachelor's Degree is preferred.
Women and minorities strongly encouraged to apply!
Interested? To apply, email careers+media@huffingtonpost.com with a cover letter and resume.
About HuffPost:
The Huffington Post is a Pulitzer Prize-winning source of breaking news, features, and entertainment, as well as a highly engaged community for opinion and conversation. The Huffington Post has 97.5 million monthly global unique visitors (comScore, May 2014). The site has over 70,000 bloggers -- from politicians, students and celebrities to academics, parents and policy experts -- who contribute in real-time on the subjects they are most passionate about. The Huffington Post has editions in the UK, Canada, France, Spain, Italy, Japan, Maghreb, Germany, Brazil and South Korea. The Huffington Post is part of AOL Inc. (NYSE: AOL).
Huffington Post Media Group is an AOL company. AOL is an equal opportunity employer and does not discriminate on the basis of age, color, disability, marital status, national origin, race, religion, sex, sexual orientation, gender identity or expression, veteran status or any other classification prescribed by applicable law.