Just last month, a breathtaking pro-gay marriage mural popped up on the side of a building in Dublin, Ireland. Now, another massive mural from the same artist is splashed on the side of a castle in Galway.
Both murals are from artist Joe Caslin, whose work draws attention to the country's upcoming vote on its Marriage Equality Referendum. The materials used to create the mural are biodegradable, so they aren't causing damage to the buildings.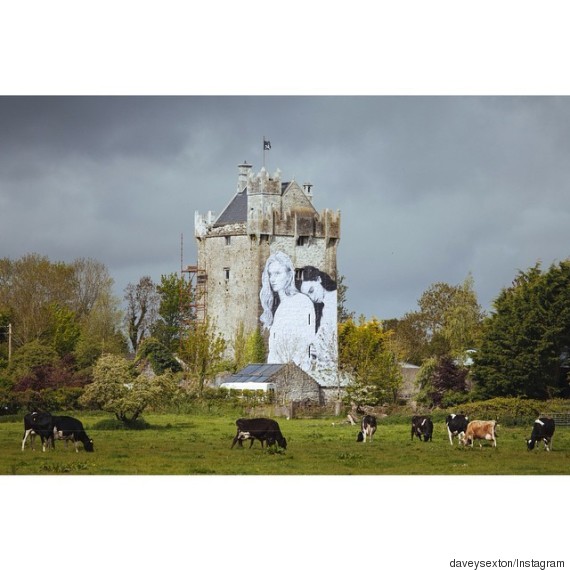 Of the images, Caslin told The Irish Times: "The images that I wanted to show are things that are dignified... To show love, that's essentially what it is, the equality that people should have no matter what sort of a relationship they're in."
Ireland faces a historic vote on May 22, one that would grant marriage equality to lesbian, gay, bisexual and transgender (LGBT) people. To that end, Caslin wanted to make sure that he showcased the diversity of the LGBT community through this piece, which features two women, as his first mural featured two gay men.
"I didn't want to have the piece of the two lads up and not follow it up with a female version," he said. "I wanted to show the broader aspects of relationships."