Authorities in Florida made two arrests and confiscated a cache of weapons and drugs after receiving a tip that two men were planning to attack a police department, church and youth camp, with a "rocket-propelled grenade launcher."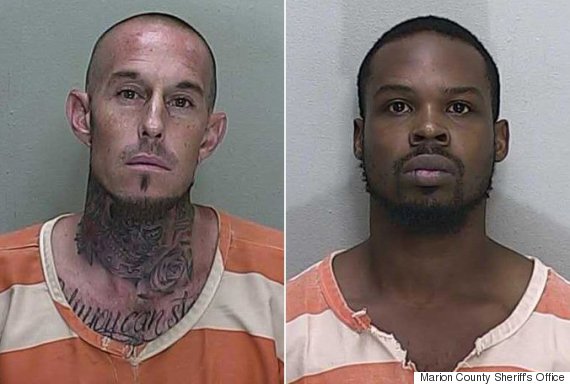 "They certainly had the means to carry out a threat," Eustis Police Chief Fred Cobb told The Huffington Post.
Cobb's department, along with the Saint Mary of the Lakes Catholic Church and an Elks Lodge youth camp were the intended targets of the attack, according to a tip authorities received from a jail inmate on Friday.
That tip led investigators to a Marion County property, where they seized 22 firearms, several containers of black powder, two bulletproof vests, over a pound of marijuana, powder and crack cocaine, prescription pills and drug paraphernalia, police said.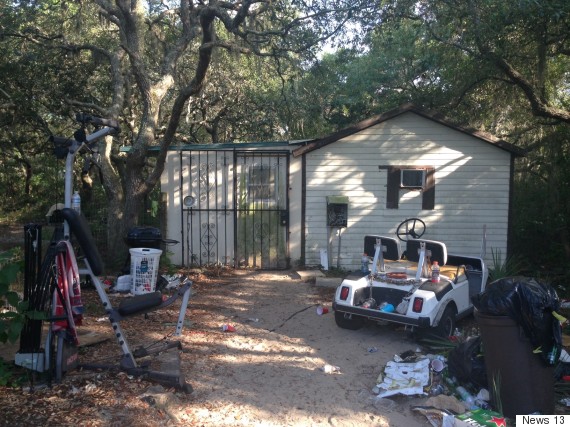 Authorities say they found 32-year-old Christopher Conger and 29-year-old Jeremy Robertson inside an outbuilding, but were unable to locate the rocket launcher the tipster said the men planned to use in their alleged attack.
"I happen to know the confidential informant," Cobb said. "Even though I would question his credibility, everything he provided proved to be accurate, other than the grenade launcher."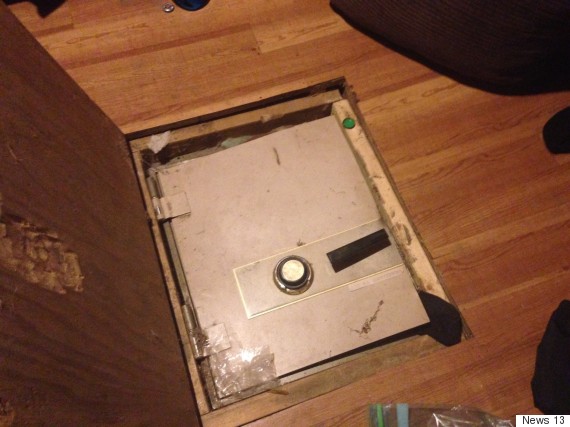 A safe found in the shed that allegedly hid a rocket launcher.
The tipster allegedly told the Marion County Sheriff's Office that Conger and Robertson were motivated by recent "run-ins" with police, but Cobb said he is unaware of any ongoing issues with either man.
"We've had interactions with them over the years, but nothing that stands out that would cause them to have, in my opinion, any ill will toward the police department," the chief said.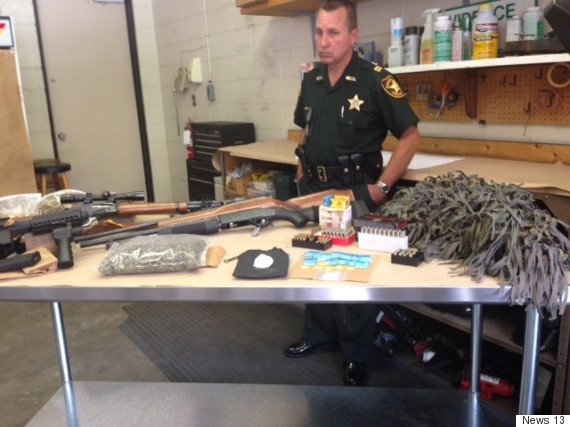 The Marion County Sheriff's Office did not return a call for comment from HuffPost on Tuesday. In an interview with Mynews13.com, Maj. Terry Brevard said it remains unclear whether the men actually had access to a grenade launcher.
"The fact that a rocket-propelled grenade launcher wasn't found doesn't mean it doesn't exist," Brevard told the news station. "We hope we can find it, if it's out there."
Cobb said the grenade launcher was likely "nothing but bravado."
"The weapons and bulletproof vests concern me more so than a grenade launcher, which is hard to come by for the average person," Cobb told HuffPost.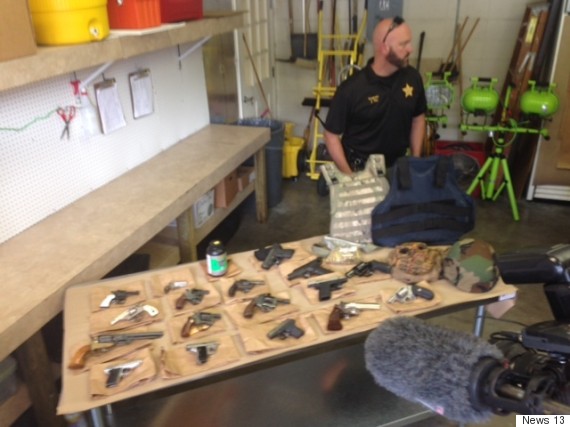 Conger, of Umatilla, was charged with seven criminal counts and Robertson, of Ocala, faces eight counts. The alleged offenses include possession of cocaine with intent to sell, grand theft of a firearm, using or displaying a firearm during a felony and wearing a bulletproof vest during certain crimes.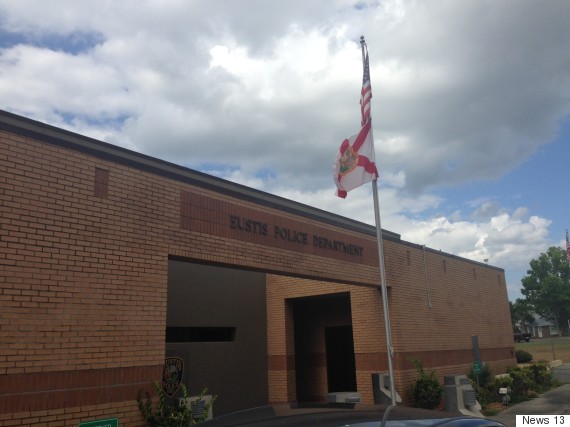 Eustis Police Department in Eustis, Florida.
Neither man has been arrested in connection with the alleged grenade launcher attack.
"We have a Norman Rockwell town with our streetscapes and lakefront property and the caliber of people that live in our community," said Cobb. "So it's a sobering reminder that things like this can happen in Small Town USA."
Like Us On Facebook |

Follow Us On Twitter |

Contact The Author
BEFORE YOU GO
PHOTO GALLERY
Dumb Criminals: Mugshot Gallery