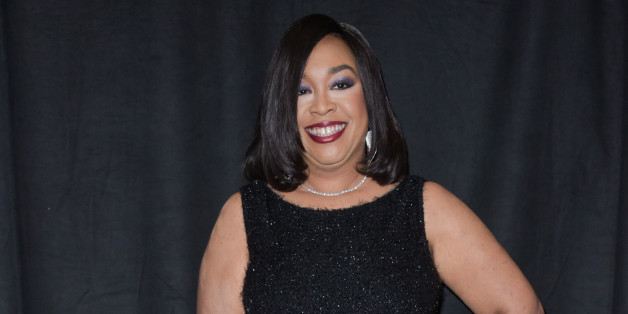 Shonda Rhimes knows a thing or two about empowering women on-screen -- just watch any of her three primetime TV shows -- and on May 18, she used her platform to encourage women off-screen to absorb some of that badass feminist energy.
The Feminist Majority Foundation honored Rhimes and "Orange Is the New Black" showrunner Jenji Kohan at the 10th annual Global Women's Rights Awards. Rhimes delivered a powerful speech about feminism, declaring: "I absolutely love being a woman. I mean, I love it. It never occurred to me not to love it." Later, she added, "I mean, I think I'm fabulous."
She also told a story about a time when her assistant told her that she wanted to experience life as a man for a day, reported Variety. Rhimes said her assistant wanted to know what it would be like "to have all of that," and then the showrunner proceeded to break down exactly what "all of that" actually means.
My assistant wants to walk through the world just for a day without some guy hitting on her when she runs to Starbucks to get me coffee. She wants to not be called "cute" by the security guard. She wants to not be told that she should be a model. She wants to not see the look of surprise on someone's face when she tells them where she went to college. She wants her boobs to no longer be a topic of conversation. She wants to no longer make 70 cents on the dollar. She wants to not have old men legislate her vagina's rights. She wants to not know that a glass ceiling ever existed. She wants to not believe that having a baby would end her career. She wants everything in the world to be made for her, be about her and speak mostly to her. Because that's how it is for men.
According to the Los Angeles Times, Rhimes said she rejected her assistant's wish, instead encouraging her to embrace her womanhood -- even when it seems like a curse. "Living in the possession of a vagina is not a hindrance. It's not a flaw, it is a gift," she said.
"Lead the life you want to lead," Rhimes continued. "Be whoever you want to be. Have the babies. Be the CEO. Lean out. Lean in -- on your own terms. Just run this thing because I don't want the girls wishing they could be men for a day. I don't even want men wishing they could be women. I just want those words 'all of that,' I want all of that to apply to all of us."
Yes, Shonda -- to all of that.
H/T Variety
BEFORE YOU GO
PHOTO GALLERY
Empowering Shonda Rhimes Quotes