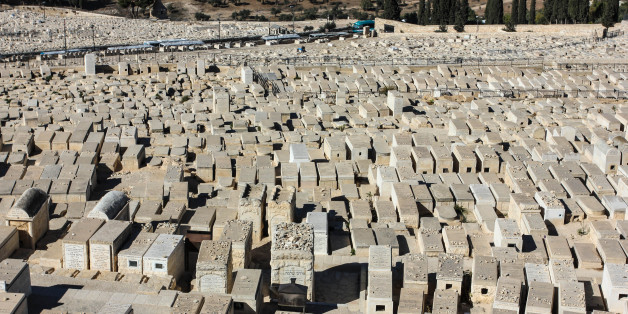 Air conditioning, soft lighting and elevators connecting multiple levels: It's not a shopping mall, it's a subterranean construction planned to house Jerusalem's dearly departed.
With the holy city rapidly running out of room for burials, a $50 million underground catacomb system is being planned for Jerusalem's largest cemetery, Har HaMenuchot, Jewish Press News reports.
Phase one of the new construction is expected to include 22,000 floor-to-ceiling crypts, according to the Washington Post. The entire lighted, air-conditioned "city of the dead" will be connected by elevators and tunnels once complete.
Though Israeli citizens -- including those who die outside of the country -- may be eligible for a state-funded burial, costs are not always covered if the family wants a greater degree of choice to bury someone in a specific cemetery or in a certain location within a cemetery, such as beside their spouse.
Approximately one-tenth of the 35,000 Jews who die in Israel each year are buried in Jerusalem, according to the Israeli news site Haaretz. Most of the money that funds Jerusalem's cemeteries comes from Jews abroad who pay an estimated $5,000 to $10,000 (which includes air transit, rites, plot and tombstone) to be buried there, The Washington Post reports.
Burial sites around Jerusalem have been running increasingly short on space over the past several years. The Toronto Star reported in 2012 that the ancient Mount of Olives cemetery would run out of room for new graves within the next decade. At the time, a burial plot was estimated to cost as much as $22,500.
Cemetery overcrowding has been a challenge in other populous global cities, including Hong Kong, Tokyo and, Sao Paulo.
BEFORE YOU GO
PHOTO GALLERY
Top 5 Cities For Cemetery Living