Yeah, the Lakers got a stunning second overall draft pick and the Timberwolves notched the first overall pick, but the true winner of Tuesday's NBA Draft Lottery is Nerlens Noel.
As his team's representative, the 76ers center took those duties one step further with this jacket that is just beyond.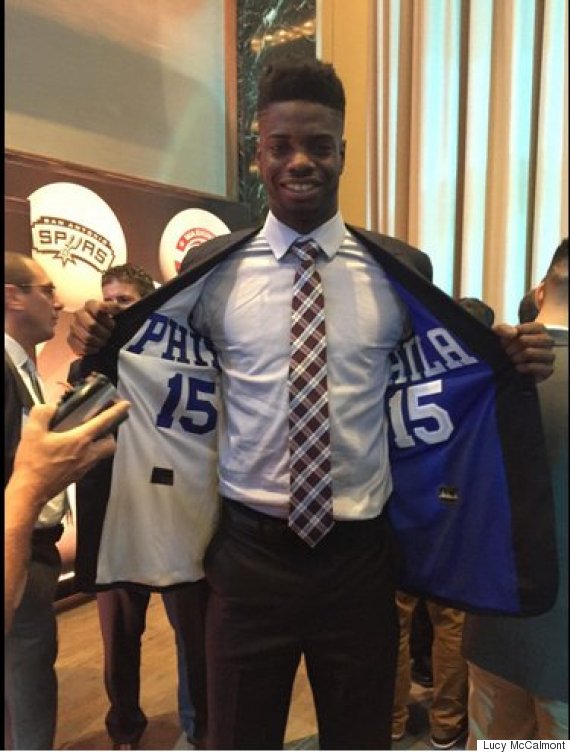 It is no ordinary jacket, but rather a sneak peek at the Sixers' new jerseys, as Philly's The 700 Level suspected and Noel himself confirmed on Twitter.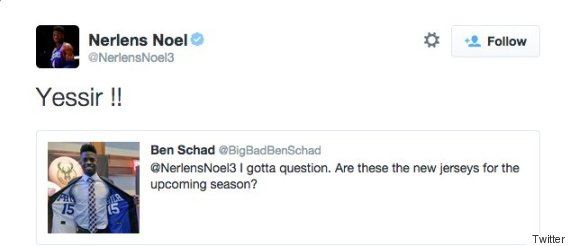 Swag level high, Nerlens.
BEFORE YOU GO
PHOTO GALLERY
2015 NBA Draft Lottery