The New England Patriots' defensive specialist during the team's 2015 Super Bowl run just came out and said what a lot of people are thinking: The Pats just do a lot of sketchy stuff, okay? Like, is anyone really surprised by this "deflategate" stuff?
"[The Patriots] have a history of doing stuff. You can't hide that," Darrelle Revis said while discussing the team's "deflategate" controversy with the New York Daily News.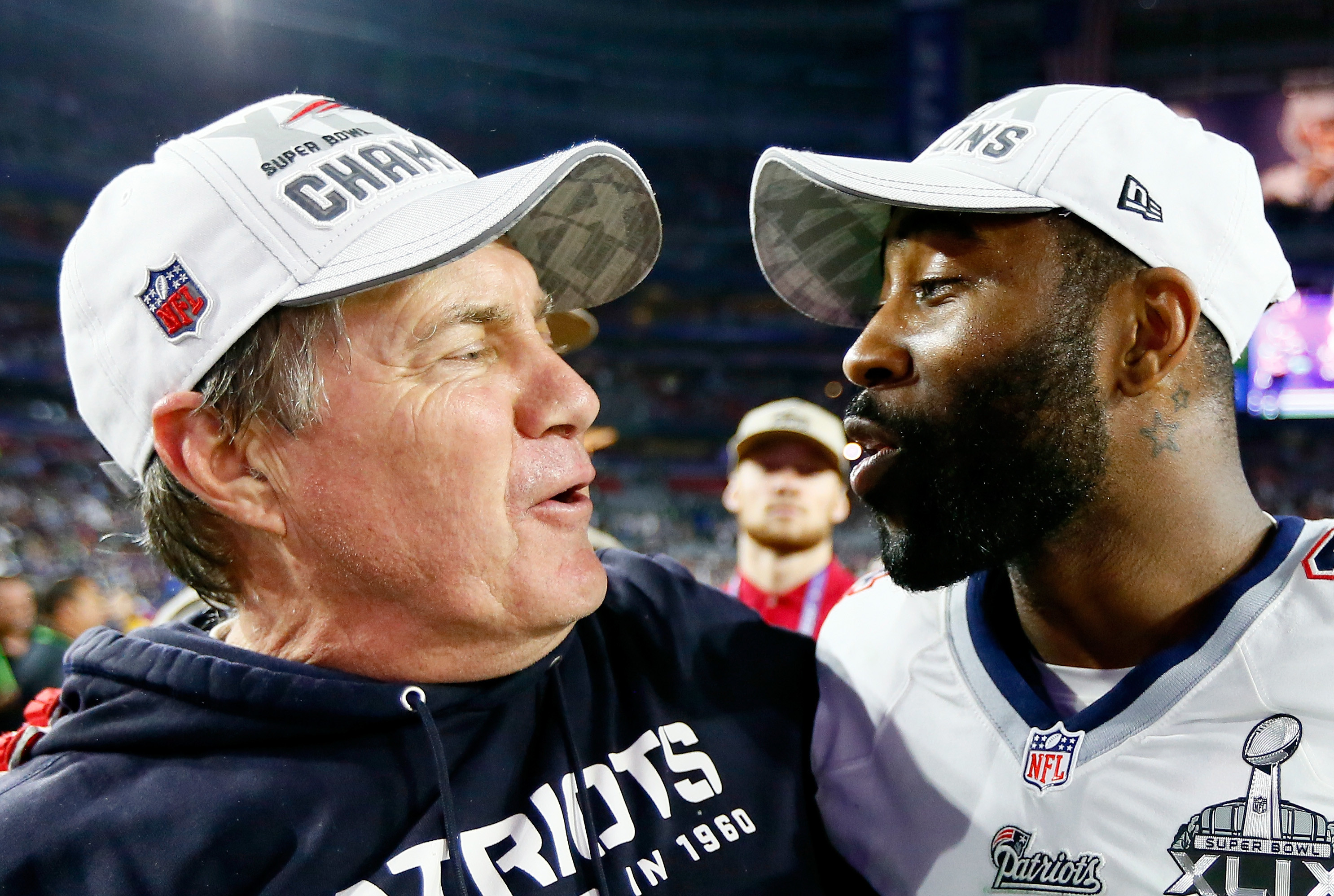 Patriots head coach Bill Belichick and Darrelle Revis celebrate the team's Super Bowl XLIX win at University of Phoenix Stadium on February 1, 2015 in Glendale, Arizona. Presumably, Belichick no longer likes Revis. (Photo by Kevin C. Cox/Getty Images)
"New England's been doing stuff in the past and getting in trouble," the All-Pro cornerback continued. "When stuff repeatedly happens, then that's it. I don't know what else to tell you. Stuff repeatedly happened through the years. You got 'Spygate,' you got this and that and everything else. Obviously in those situations in the past, [the NFL] had the evidence. So they did what they needed to do."
The NFL fined the Patriots $1 million, took away multiple draft picks and handed quarterback Tom Brady a four-game suspension for the deflategate controversy that more likely than not happened. Team owner Robert Kraft said this week that he will not appeal the punishment, although Brady will reportedly continue with his own separate appeal.
People around the league have whispered for years whether there is something inherently questionable about the way the Patriots run their organization. In January, former Carolina Panthers general manager Marty Hurney openly wondered if the team had a "culture of cheating and breaking the rules."
"There are people who swear to me that the Patriots taped our practice down in Houston during Super Bowl week," Hurney also said. "I can't prove it. I don't know. And I hate talking like this because I feel like a bad loser, but it just gnaws at you, and this latest incident brings it back up."
The cornerback joined the Patriots in 2014 with the explicit hope of winning a Super Bowl, then walked away after doing so. He signed a five-year, $70 million deal with the New York Jets this offseason.
The Patriots have made it to the Super Bowl six times since 2000, winning on four occasions.