There are more new emojis coming. You asked, and Unicode answered. Seriously, though, the folks at Unicode took into account which emojis were most requested on Emojipedia, searched on Google, requested from Apple and written about online. They're listening!
Unicode, the group that makes the code behind all emojis, just released 38 emojis that it's planning to create for 2016, Yahoo reports. After Unicode creates the code, it's up to Apple, Android and others to illustrate them for your phones, so there's no guarantee that you'll get the following emojis on your device, but here's hoping!
These are a bunch of the new images Unicode has provided: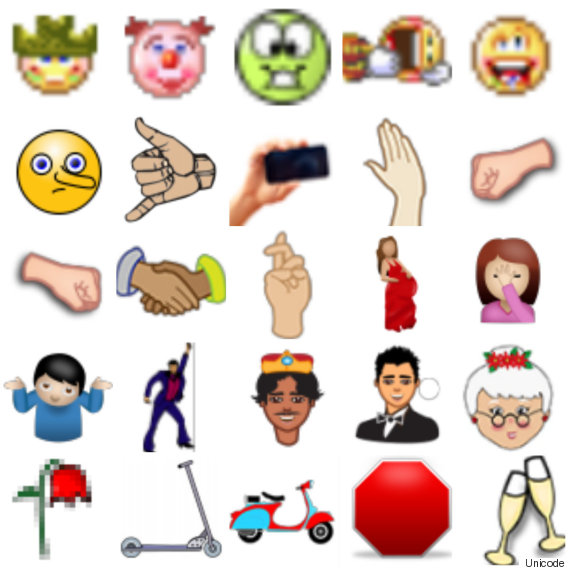 And here's what these images represent, starting with the top left image and moving to the right:
Face with cowboy hat
Clown face
Nauseated face
Rolling on the floor laughing
Drooling face
Lying face
Call me hand
Selfie
Raised back of hand
Left-facing fist
Right-facing fist
Handshake
Hand with first and index finger crossed
Pregnant woman
Face palm
Shrug
Man dancing
Prince
Man in tuxedo
Mother Christmas
Wilted flower
Scooter
Motor scooter
Octagonal sign
Clinking glasses
But wait! There's more!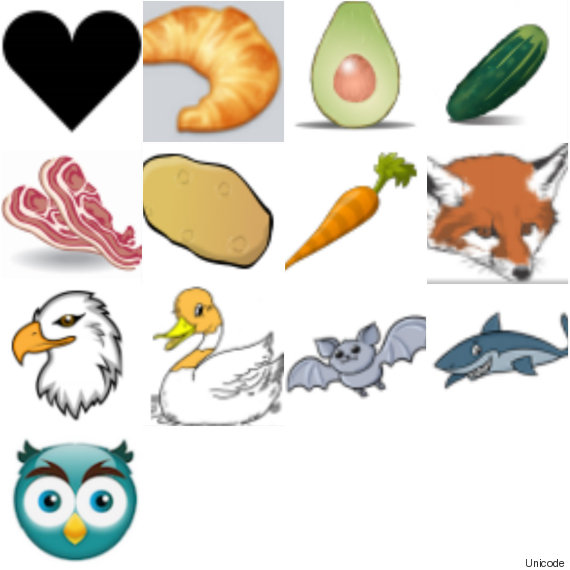 Black Heart
Croissant
Avocado
Cucumber
Bacon
Potato
Carrot
Fox face
Eagle
Duck
Bat
Shark
Owl
You should take a moment to read through Unicode's descriptions of each emoji, since it explains why each was chosen and lists a few of its possible uses. The eagle was chosen, for example, because it's a common animal, it's often requested, people search for it and it's the national bird of 15 countries.
Now just cross your fingers that we finally get that crossed fingers emoji.