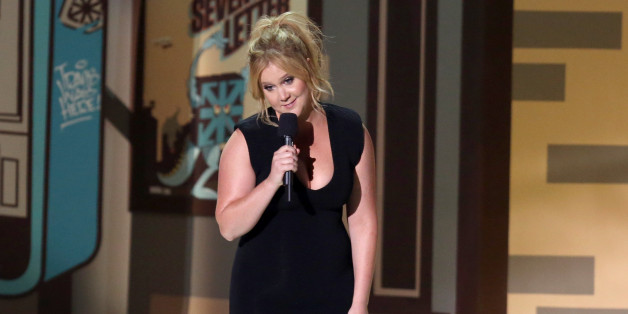 Life is good when all your favorite people team up to make something cool. Amy Schumer will co-write and star in a mother-daughter comedy, with Paul Feig ("Bridesmaids," "The Heat") producing, The Hollywood Reporter learned on Friday.
According to THR, Schumer and her sister Kim Caramele will rework a script that was already written by Katie Dippold, who has signed on to write the all-female "Ghostbusters" with Feig. Specifics, like a title and a plot, about the mother-daughter comedy are unknown, but THR reports that it's an "action-comedy" that focuses on a "vacation gone wrong."
Schumer collaborated with Judd Apatow on her latest film, "Trainwreck," which is due out later this summer. Yes please, to all of this.
BEFORE YOU GO
PHOTO GALLERY
Amy Schumer Sketches