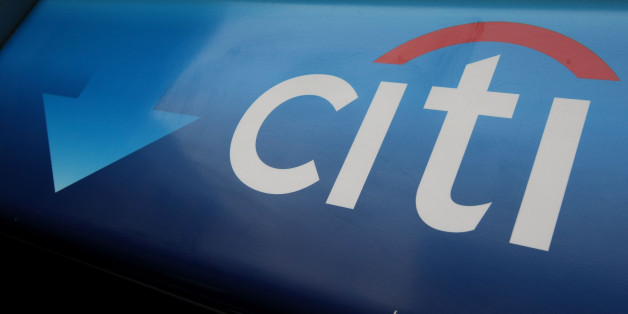 The Obama administration on Wednesday announced what for years had seemed inexplicably unattainable: guilty pleas from the parent corporations of some of the world's largest banks. Barclays Plc, Citigroup Inc., JPMorgan Chase & Co. and Royal Bank of Scotland Group Plc pled guilty to manipulating foreign exchange markets and UBS Group AG to manipulating a key financial benchmark, in what the Justice Department trumpeted as "parent-level guilty pleas."
But the pleas by Citi and RBS didn't come from the banks' parent companies. Neither did the UBS plea. Instead, they came from subsidiaries: Citicorp, RBS Plc, and UBS AG.
After years of criticism for its lackluster approach to holding big banks accountable for their mortgage-related misdeeds, the DOJ presented Wednesday's settlements as a tougher line that forced banks' top-level parent companies to admit guilt. Attorney General Loretta Lynch said the crimes were committed by "traders who were very senior, who were acting on behalf of the senior banks, whose behavior profited the parent-level banks."
That is inarguably correct, and means parent companies Citigroup, RBS Group Plc and UBS AG profited from the wrongdoing, along with their subsidiaries who pled guilty.
Previous settlements between big banks and U.S. authorities had been made with small, frequently foreign subsidiaries. This allowed the impact of the agreements to be isolated and provided ammunition for banks to argue publicly that wrongdoing within their organizations was not widespread.
A Justice Department spokesman told The Huffington Post that "Citicorp is the parent of the top banking entity, Citibank NA. Royal Bank of Scotland plc is the top RBS banking entity," adding that "each financial institution agreed to a parent-level plea. When they conspired to manipulate the exchange rate, the traders in question were acting on behalf of, and for the benefit of, the banks that pleaded guilty." While this statement is true, it leaves out the significant fact that both "parents" are themselves subsidiaries of Citigroup and RBS Group Plc, respectively.
While the guilty pleas were extracted from a parent company of the offending banks, in the cases of Citi, RBS and UBS the parent was itself another subsidiary of the top organizational entity. It is not clear why these pleas were structured in this manner. The Justice Department did not directly respond when asked why the guilty pleas for Citi, RBS and UBS were structured differently than those for Barclays and JP Morgan.
While Citigroup, RBS Group Plc and UBS Group AG did not themselves plead guilty, the terms of the agreement, including cooperation with the DOJ going forward, do apply to them.