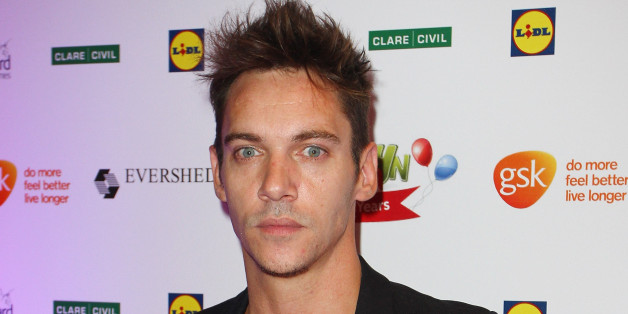 Actor Jonathan Rhys Meyers has apologized after photos of him looking disheveled and carrying around an open bottle of vodka were published earlier this month.
The actor, who has struggled with alcoholism and substance abuse for years, issued a statement via his fiancée Mara Lane's Instagram account on Tuesday in an attempt to explain the photos:
Mara and I are thankful for your support and kindness during this time. I apologize for having a minor relapse and hope that people don't think too badly of me. I stopped drinking immediately and it is no reflection on Damascus Cover as I was not meant to attend Cannes this year and I apologize to fans and colleagues. I am on the mend and thank well wishers and sorry for my disheveled appearance as I was on my way home from a friends and had not changed I feel I made a mistake and feel quite embarrassed but this was just a blip in my recovery otherwise I'm living a healthy life.
Love and blessings.
The road to recovery has been a long one for the Irish actor, who was previously hospitalized in 2011 after suffering a relapse and arrested several times for getting in drunk brawls -- specifically in airports.

In 2013, he seemed to think he put the problem behind him.
"I was wild, I was as wild as you can get. When you are on the front of newspapers for stupidity, getting drunk at airports, fighting with cops and stuff like that, you wake up the next day and you can hardly fucking remember it," he told the U.K. paper The Mirror.
He added, "As you get older you see the stupid things you have done. It is not the consequences for yourself but your family get hurt, your friends get hurt. At some point you come to a place –- and I was lucky because some of my friends have never got to that place -– where I saw it as something that was separate from me. It is kind of insanity to do it to that level. I was able to come to that realization and I look for different things in life now."
BEFORE YOU GO
PHOTO GALLERY
Celebrity News & Photos