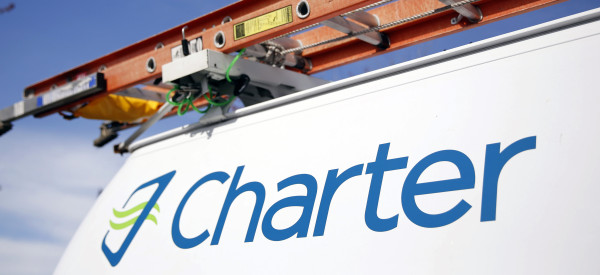 TOP STORIES
To get The Morning Email, HuffPost's daily roundup of the news, in your inbox, sign up here.
CHARTER TO BUY TIME WARNER FOR $56.7 BILLION "Charter Communications agreed on Tuesday to buy its much larger rival Time Warner Cable for $56.7 billion in a deal that would transform the company into one of America's largest cable and broadband operators." The move "would make Charter the nation's second-largest cable television operator, behind Comcast." [NYT]

TEXAS GOVERNOR: 'BIGGEST FLOOD … TEXAS HAS EVER SEEN' Three have died and 12 are missing in the flash floods Governor Greg Abbott said have "tsunami-type" strength. [Reuters]
JUSTICE DEPARTMENT SETTLES WITH CLEVELAND POLICE DEPARTMENT The settlement over the conduct of the city's police officers is expected to require "significant changes in training and policies." [WaPo]
AT LEAST 500 DEAD IN INDIA HEAT WAVE Temperatures ran as high as 117.8 Fahrenheit. [Reuters]
MEMORIAL DAY BOX OFFICE DISAPPOINTMENT Why the smallest Memorial Day box office since 2001 and "Tomorrowland" flop means we can expect more superhero sequels. [WSJ]
THE PROCEDURES THE VA WON'T PAY FOR "After Army Staff Sgt. Alex Dillmann was paralyzed from the abdomen down in a bomb blast in Afghanistan, the Department of Veterans Affairs paid to retrofit his Chevrolet Silverado truck so he could drive it and bought him a handcycle so he could exercise. But the agency that cares for former troops won't pay for what the onetime squad leader and his wife, Holly, ache for most: a chance to have children." [WaPo]
MALAYSIA AIRLINES LAYS OFF ONE-THIRD OF STAFF The embattled airline is expected to lay off 6,000 workers. [CNN]
WHAT'S BREWING
CHILDHOOD DROWNING: THE SILENT KILLER "How does this happen? It took only minutes. There were plenty of adults around. None of us heard a thing." [WaPo]
SAY GOODBYE TO RAISES Bonuses and perks are becoming the new incentive norm. [NYT]
MEET APPLE'S NEW CHIEF DESIGN OFFICER Special request from The Morning Email: make the next iPhone waterproof. [WSJ]
ALL THE CANNES WINNERS And the race for the little gold men is off! [AP]
YOUR FIVE STAGES OF GRIEF AFTER FINISHING A TV SHOW Put down the Netflix and mourn people. [HuffPost]
THE RULES FIT PEOPLE LIVE BY Sadly, fishing over Memorial Day weekend does not count as one's exercise for the day. [HuffPost]
WHAT'S WORKING
THE POPULAR VIDEO GAME MAKING A STAND AGAINST HARASSMENT "The world's most popular computer game is taking a bold new step to counter harassment. 'League of Legends' publisher Riot Games announced in a blog post last week that North American players now have access to a new 'reform system' that works to correct abusive behavior in the competitive online game." [HuffPost]
ON THE BLOG
WHEN YOU KNOW YOU'RE IN A MATURE RELATIONSHIP "Rather than always agreeing on every aspect of life, your relationship tests and challenges your views. Your partner brings new views to light -- possibly ideas that oppose your own." [HuffPost]
BEFORE YOU GO
~ Japan's bike storage system looks like an OK Go video.
~ Ruling with a "velvet fist."
~ Gossip Girl here: Lily van der Woodsen Kelly Rutherford has been granted sole custody of her kids after a prolonged custody battle.
~ Two of B.B. King's daughters think he was poisoned.
~ The companies that want to improve the quality of your cell phone calls.
~ Can it be true? Andrew Garfield and Emma Stone might be back together.
~ More Luke and Lorelai "Gilmore Girls" love mail.
~ You can now rent fonts. And here's why certain fonts influence what you choose to believe.
~ When maternity policies backfire.
~ An adorable Twitter comeback to the haters.
~ Has the last human made it to the North Pole?
~ Twitter is in talks to buy Flipboard for $1 billion.
~ This dad's take on the father-daughter wedding dance is one for the ages.
Send tips/quips/quotes/stories/photos/events/scoops to Lauren Weber at lauren.weber@huffingtonpost.com. Follow us on Twitter @LaurenWeberHP. And like what you're reading? Sign up here to get The Morning Email delivered to you.