Los Angeles couple Tammy Caplan and Joe Gold are actors, writers and independent filmmakers. Needless to say, they both share a colorful imagination.
So when the couple of 15 years tied the knot in April 2015, they let those imaginations run wild and opted to surprise guests by having puppets officiate the wedding ceremony. Six puppets to be exact -- a main officiant, a rabbi, a judge, a ring bear, a captain and a wedding crasher.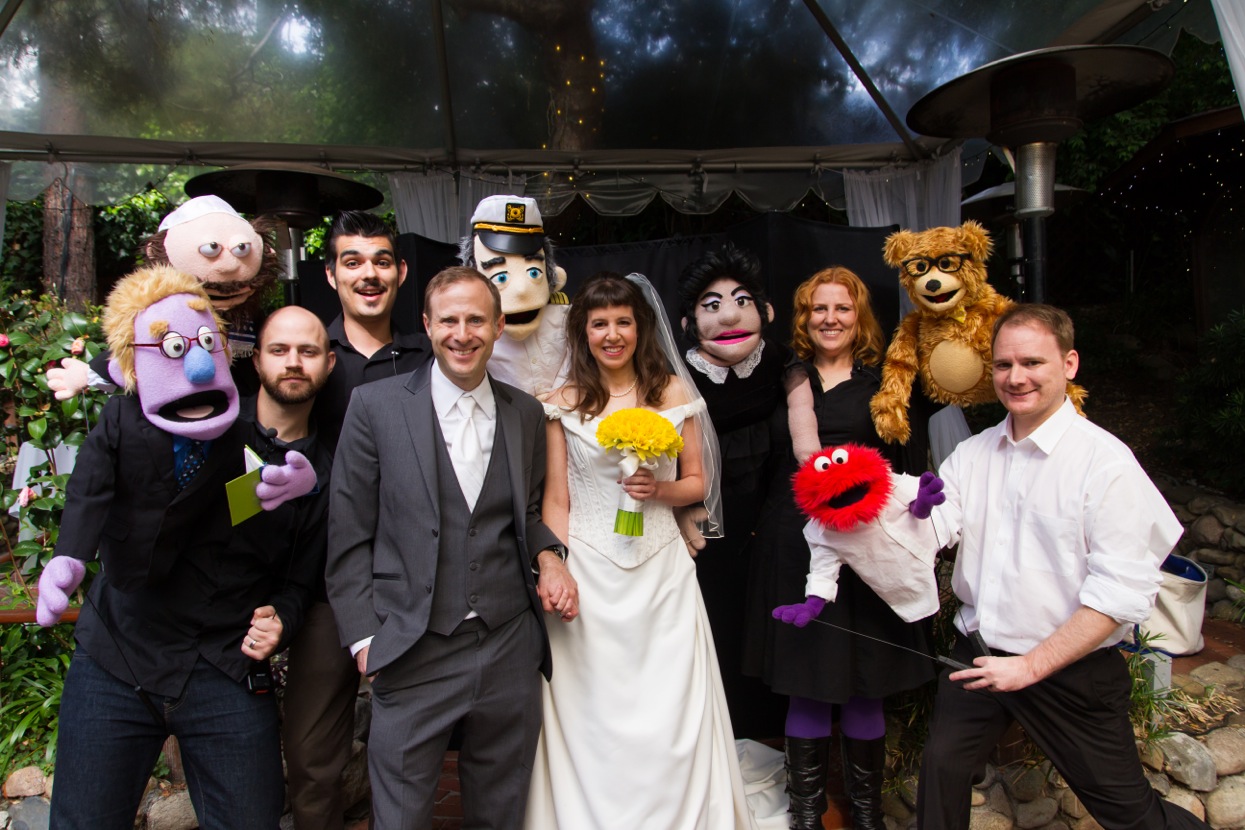 Credit: Robert Orsa Photography
The bride and groom wrote the script for the puppets together. Caplan told The Huffington Post that they both were fans of "Sesame Street" and the Muppets growing up.
"Joe and I wrote the ceremony fairly quickly," she said. "After we talked out what we wanted to do, the first draft took about a day. It was a blast to write! We've written several scripts together, but this was one of the most fun writing projects."
The couple worked with the Puppet School of Los Angeles to make their puppet officiant dreams a reality.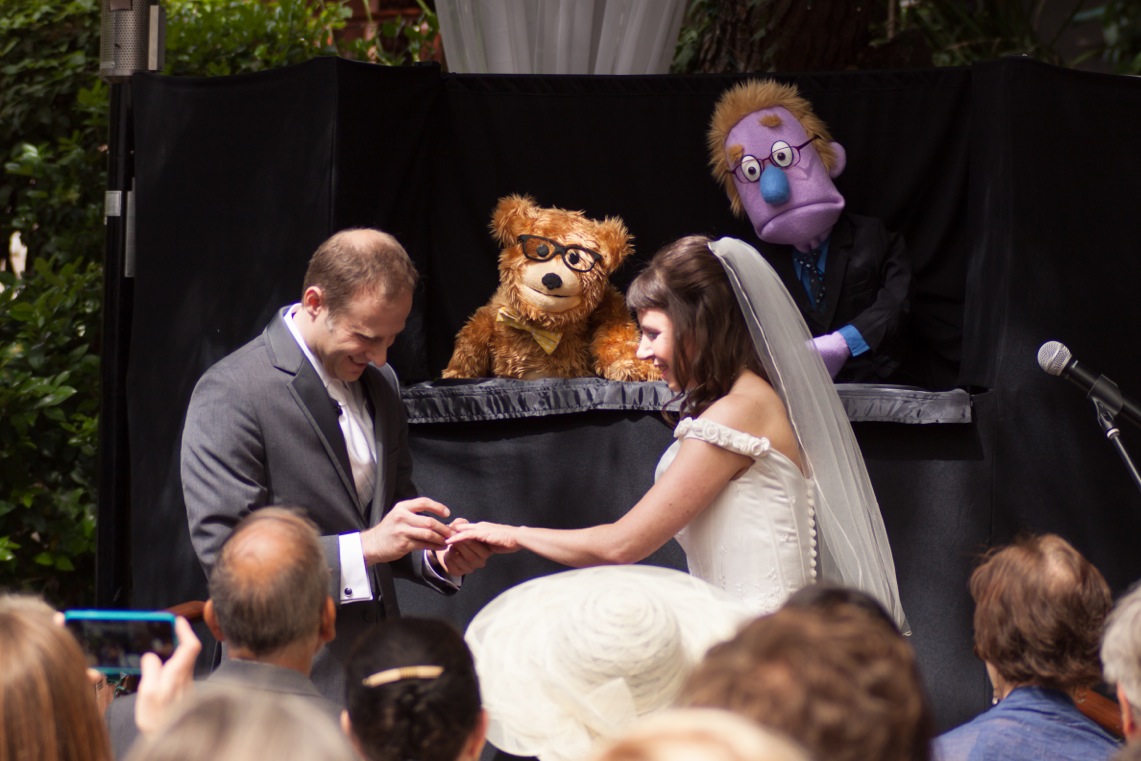 Credit: Robert Orsa Photography
"Our parents kept asking us, 'Who's the officiant?' and we said, 'It's a secret,'" Caplan told HuffPost. "We were a little nervous they wouldn't like the idea but they loved it. The guests had tons of fun which was exactly what we wanted for our wedding."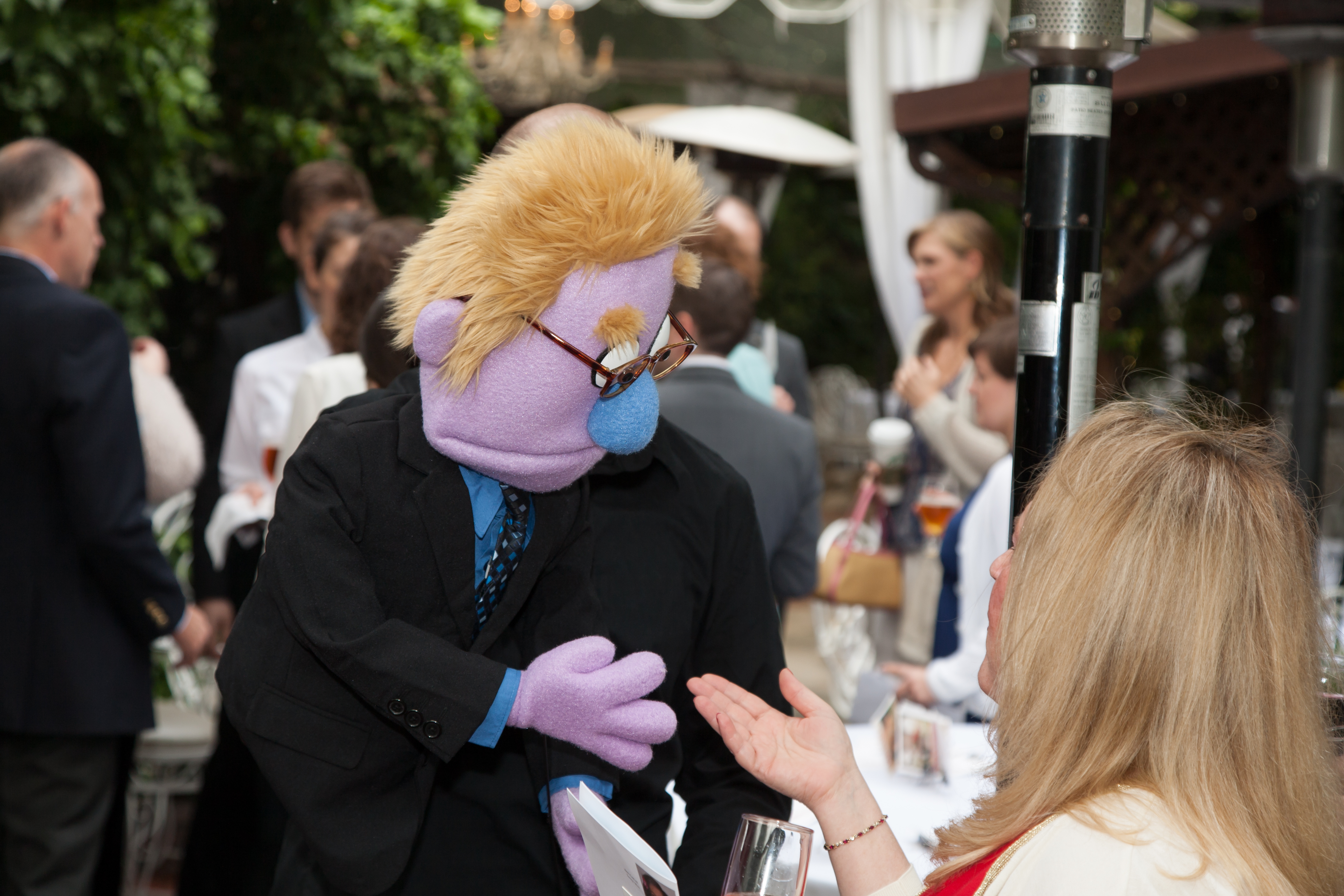 Credit: Robert Orsa Photography
After the ceremony, the puppeteers walked around with their puppets and interacted with the wedding guests. Later during the breakfast reception, guests were invited to make their very own puppets. And at the end of the day, the couple hosted a special dance where everyone brought their puppets onto the dance floor.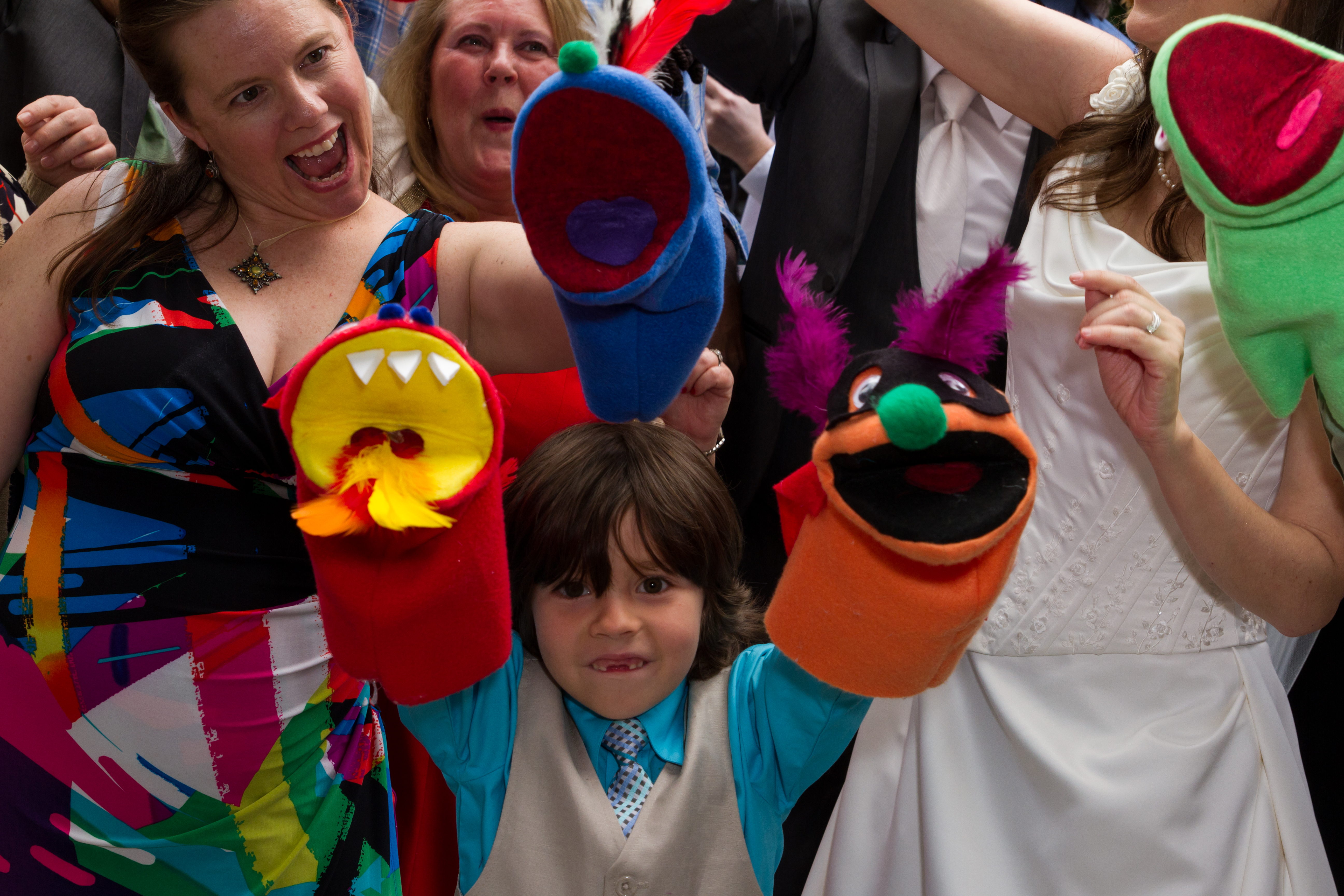 Credit: Robert Orsa Photography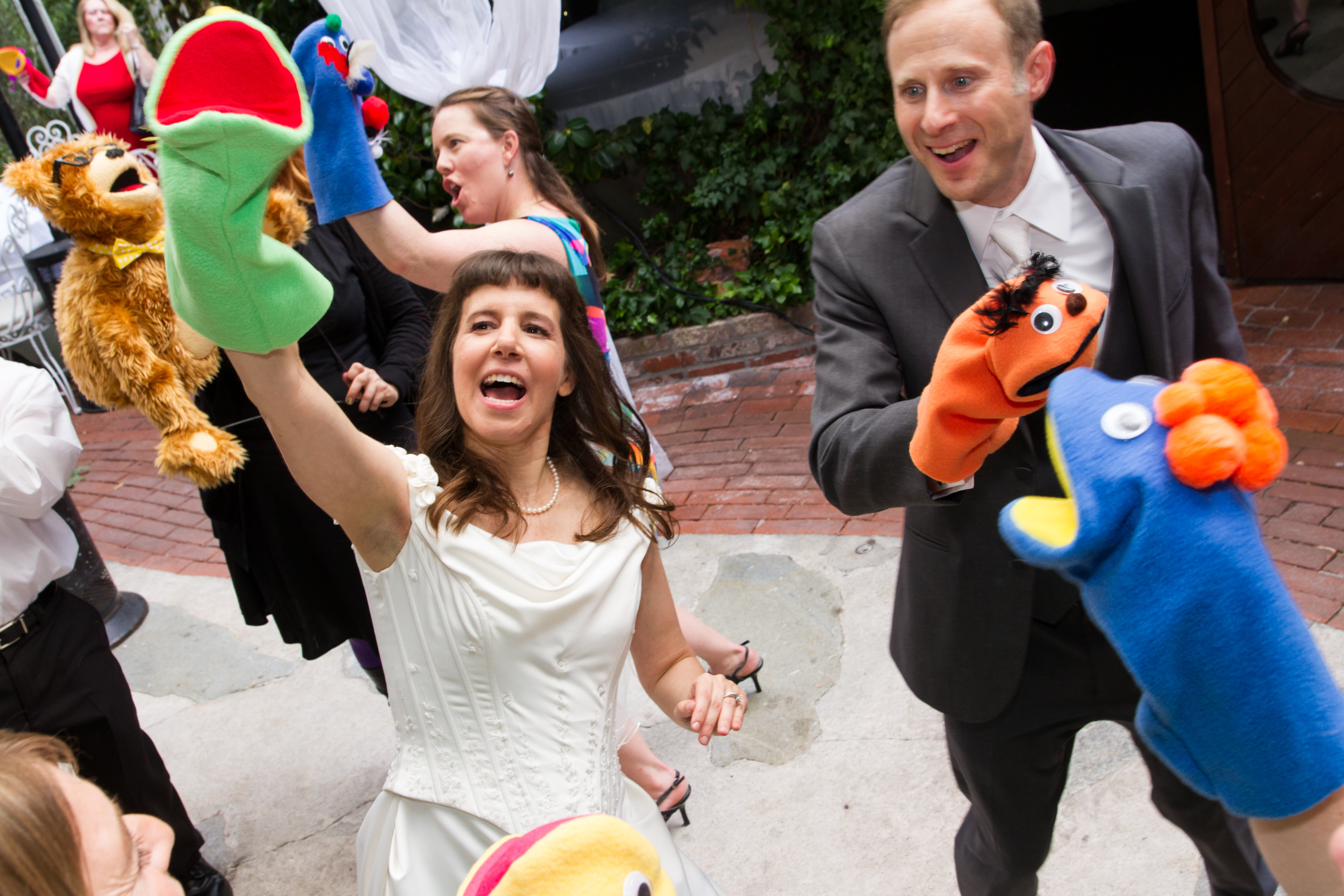 Credit: Robert Orsa Photography
Watch the creative and comical video above.
H/T BuzzFeed
Keep in touch! Check out HuffPost Weddings on Facebook, Twitter and Pinterest. Sign up for our newsletter here.
BEFORE YOU GO
PHOTO GALLERY
Awesome Wedding Ideas