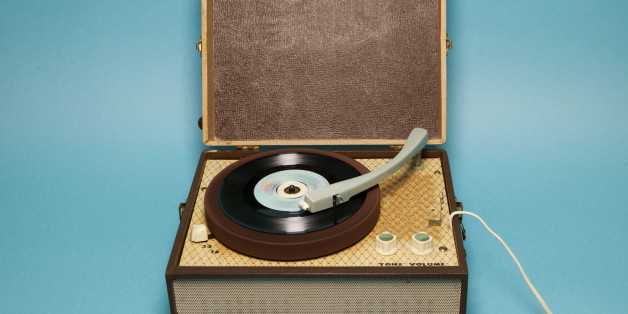 The devil is in the details, right? It isn't just birthdays that remind us that time flies by. We find reminders in the small things each and every day. Here are 12 things that happened when we blinked:
1. Mary-Kate and Ashley Olsen grew up and are now nearly 29.
Now how exactly did that happen? The Olsens shared a role on "Full House" when they were just nine months old. The show ceased production 20 years ago.
2. The Brady Bunch went off the air 41 years ago.
And the straight-and-narrow Mrs. Brady is an 81-year-old who has a "friend with benefits."
3. There are kids in high school who were born in 2000.
Just a few decades ago, we imagined that the year 2000 would be filled with flying cars and men on Mars. In the 1990s, we imagined it as the year when the Y2K problem would cause all our computers to fail as the calendar rolled into a new millennium. Now it's simply the year many high school freshmen were born.
4. There are kids today who have no idea how to use a pay phone.
5. Culottes have come full circle.
Despite their tendency to make you look like a stump, we wore them decades ago and gladly donated the pants-that-look-like-a-skirt to Goodwill when the fad passed. And now they're baaaack.
6. At 65, David Cassidy can now collect Medicare.
In the 1970s, this teen idol sent female pulses racing.
7. Sonic Drive-In has been around for 62 years.
Sonic's roots can be traced back to 1953 and a small root beer stand called Top Hat in Shawnee, Oklahoma. In 1959, after successfully operating a handful of Top Hat locations, Troy Smith and partner Charles Pappe renamed the existing locations "Sonic," with an eye for their slogan, "Service at the Speed of Sound."
8. We are now taking prom photos of the kids we dropped off at kindergarten only yesterday.
9. We wore stilettos to work at our first job and now think relaxed fit jeans are the greatest thing since Swiss cheese, which, btw, we can't eat anymore. It even has calories in the holes, as we like to say.
10. On our first trip to Europe we checked three suitcases and carried "Europe On $5 A Day" with us.
Now, we don't remember the last time we didn't travel carry-on only. And all the travel information we need can be found on our phones.
11. Whereas we used to iron everything, today we iron nothing.
We hope the Smithsonian creates a display for irons. Actually, no we don't.
12. Frozen dinners today include everything from Chicken Tikka Masala to Sage Ravioli.
In 2015, almost no one would gorge on the preservative-loaded sliced turkey and watery sweet potatoes from our youth.
BEFORE YOU GO
PHOTO GALLERY
The Moment I Knew I Wasn't Young Anymore