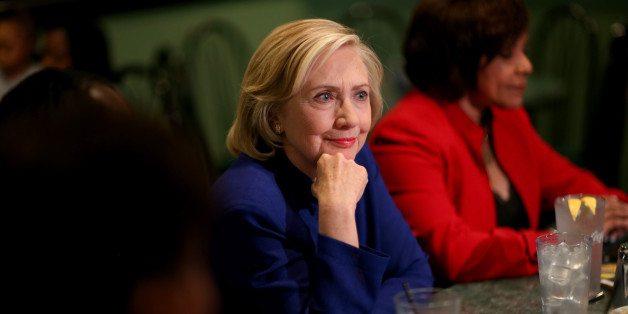 WASHINGTON -- Former Secretary of State Hillary Clinton plans to officially launch her campaign for the Democratic presidential nomination in New York City midday June 13, followed that evening by an organizing meeting with activists in the early caucus state of Iowa.
Clinton is scheduled to speak at the Franklin D. Roosevelt Four Freedoms Park, named after the famous themes the former president laid out in his 1941 State of the Union address: that everyone around the world ought to be able to enjoy the freedom of speech, the freedom of worship, the freedom from want and the freedom from fear.
"Throughout her career, Hillary Clinton has been inspired by FDR's belief that America is stronger when we summon the work and talents of all Americans and has long admired Eleanor Roosevelt as a role model," a campaign spokesperson said in a statement.
The symbolism of Roosevelt's themes lines up with the four main issues Clinton's campaign has emphasized: building an "economy of tomorrow," strengthening families and communities, reforming campaign finance and defending national security.
Clinton announced her long-expected presidential bid in an April video, so the New York City event represents more of an in-person kickoff.
Clinton's Iowa presentation will be simulcast at similar organizing meetings across the country, with at least one meeting planned for nearly every one of the nation's 435 congressional district. She will encourage her supporters to organize their friends and family.
After two days in Iowa, Clinton is set to travel to the three other early primary states, spending a day in New Hampshire, a day in South Carolina and a day in Nevada.
Though Clinton has held consistent leads in early polling of the small Democratic field -- former Maryland Gov. Martin O'Malley and Vermont Sen. Bernie Sanders have declared so far, and former Rhode Island Gov. Lincoln Chafee is expected to this week -- her campaign is emphasizing that it is taking nothing for granted and will seriously contest the early caucuses and primary races.
Clarification: Language has been added to clarify the scheduling of Clinton's event in New York City.
BEFORE YOU GO
PHOTO GALLERY
Hillary Clinton