It's no secret that Marilyn Monroe was an invention.
Born Norma Jeane Mortenson, the actress grew up poor and mostly in foster care, only to change her name and hair color and achieve a level of stardom arguably unmatched by any celebrity since.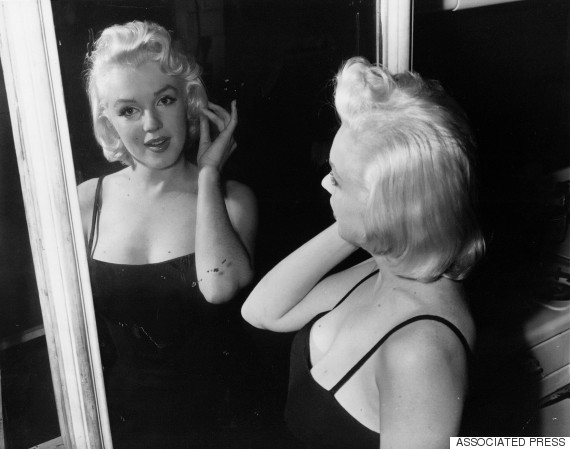 Fascination with the private versus public facets of the icon has inspired countless books, films and songs both during her lifetime and since her death at the age of 36. But the basic features of Monroe's Hollywood persona -- flirty, blonde, curvaceous -- still define the public's most popular recollections of her.
In honor of what would have been the star's 89th birthday on June 1, The Huffington Post compiled some aspects of Monroe's life that differ from her blonde bombshell image.
1. Marilyn Monroe was anything but a "dumb blonde."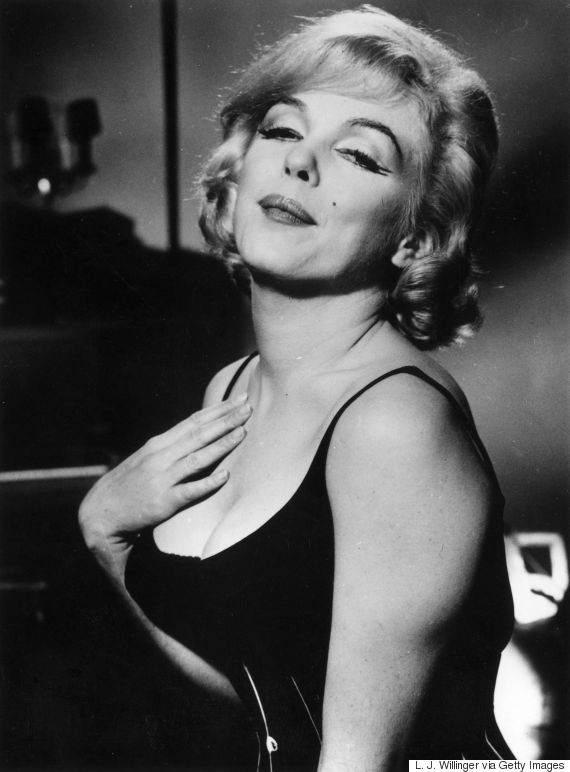 While Monroe garnered fame playing characters who matched the ditzy blonde stereotype, the actress was actually quite intellectual. She was an avid reader and maintained a personal library that included work by Ernest Hemingway, D.H. Lawrence, and James Joyce.
"She played ditzy blondes and, for some reason, people believed that was the person she was, but that couldn't have been further from the truth," Michelle Morgan, author of Marilyn Monroe: Private and Undisclosed told The Telegraph.
The novelist Truman Capote, a close friend of Monroe's, also spoke of her intelligence in a 1975 interview with Richard Zoerink for Playgirl magazine.
"Well, you know ... funny thing about Marilyn," Capote said, "she was really very, very shy, very insecure. But she was also very, very bright. People would humor her, thinking she was a dumb blonde; but Marilyn was very perceptive. She wasn't fooled by many people, and they thought they were fooling her all the time."
2. Joe DiMaggio and Arthur Miller weren't Monroe's only husbands.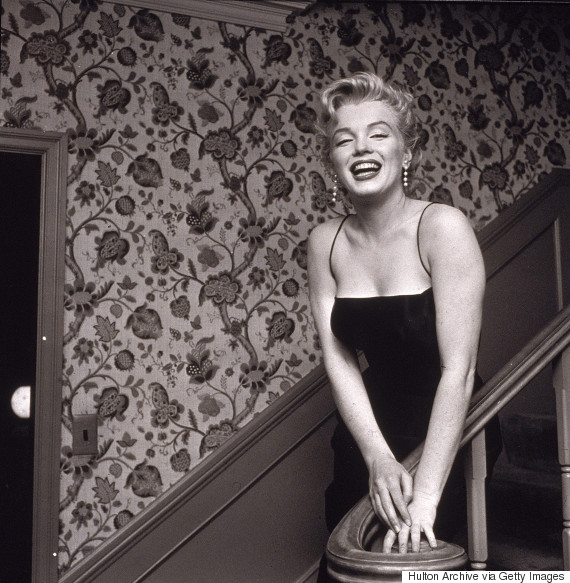 Much has been made of Monroe's very public marriages and divorces from famous husbands Joe DiMaggio and Arthur Miller, but Monroe had another marriage that happened out of the spotlight. In 1942, when Monroe was still 16-year-old Norma Jeane, she married a man named James "Jim" Dougherty.
According to Monroe's autobiography My Story, written with Ben Hecht, the marriage was mainly one of circumstance. The family with whom Monroe was living at the time was moving, meaning she would have to go back and live in an orphanage if the two didn't wed. From the autobiography:
"My marriage brought me neither happiness nor pain. My husband and I hardly spoke to each other. This wasn't because we were angry. We had nothing to say."
3. Monroe wanted to be taken seriously as an actress.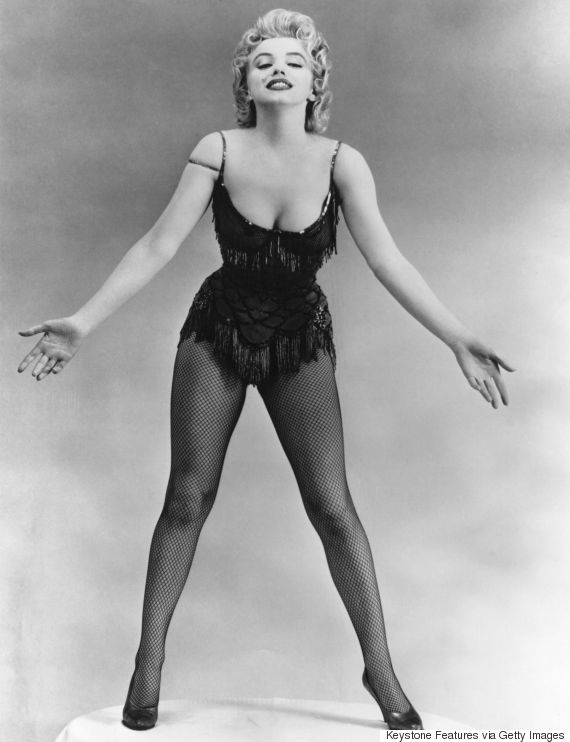 Monroe gained a lot of attention for her roles in light films and musicals, as well as for her sex appeal. But the star strived to elevate her craft to the next level. Beginning in 1955, Monroe worked closely with Lee Strasberg of the Actor's Studio to fulfill her goal of becoming a well-respected actress. According to Strasberg's son John, who spoke about Monroe and his father to HuffPost in 2012, the acting coach believed she had the ability to rise to such heights.
"My father, who adored her and thought she was potentially one of the great actresses of her generation, thought that she could play all the great parts -- Blanche in '[A] Streetcar [Named Desire],' for example," he said.
Around the same time, Monroe started a production company, Marilyn Monroe Productions, with friend and photographer Milton Greene in order to give herself the opportunity to play more interesting roles. The actress told Edward R. Murrow as much in an interview on "Person to Person" in 1955.
"It's not that I object to doing musicals or comedies," she said. "In fact, I rather enjoy it. But I would like to do dramatic parts too."
4. Monroe underwent psychoanalysis.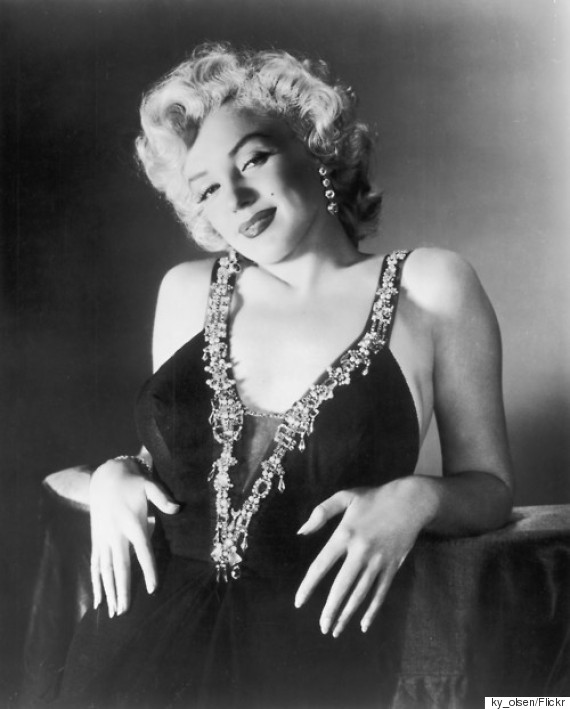 Monroe visited with a psychoanalyst, which was common practice for those studying at the Actor's Studio, according to Vanity Fair. Notebooks with writings that are thought to be explorations from her time in therapy reveal some of the star's internal struggles. One excerpt about the process of undergoing psychoanlaysis reads:
For someone like me its wrong to go through self analisis -- I do it enough in thought generalities enough.

Its not to much fun to know yourself to well or think you do -- everyone needs a little conciet to carry them through & past the falls. [sic; Vanity Fair]
5. Monroe considered herself a Hollywood misfit. To the outside world, Monroe was Hollywood personified. However, a chapter in My Story called "Why I Am a Hollywood Misfit" suggested Monroe herself thought otherwise. After describing her infamous chronic lateness and tying it back to her challenging childhood, the chapter details her inability to perform the kind of social rituals necessary to succeed in Hollywood party culture:
"My social faults such as this one, and also not being able to laugh all the time at parties as if I were swooning with joy, or not being able to keep chattering like a parrot to other parrots-seem less important to me than some social faults I notice in others," her autobiography reads.
"When people are being 'social' they don't dare be human or intelligent," it continues. "They don't dare to think anything different than the other people at the party. The men and women are not only dressed alike but their minds become all alike. And they expect everybody at the party to say only 'party things.'"
Marilyn Monroe remains a cultural icon long after her death. She deserves to be remembered for her complexities just as much as her bubbly blonde-bombshell persona.
BEFORE YOU GO
PHOTO GALLERY
Marilyn Monroe