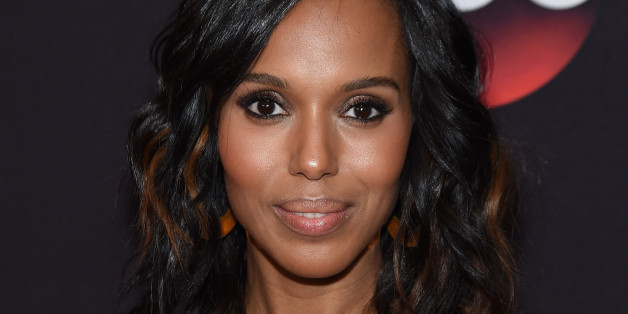 "Black people don't get get sunburned."
"Dark skin is a natural SPF."
"Sunscreen is just for the beach."
These are just a few of the myths that lead people to make bad decisions that place them at a much higher risk for developing skin cancer. Those myths have been debunked, but that's not stopping Kerry Washington from going one step further to help inform people about protecting their skin.
"There have been a lot of misconceptions, particularly in communities of color, that because you have melanin in your skin, you don't need to protect it," the "Scandal" actress told The Huffington Post Monday.
Washington has teamed up with Neutrogena for the brand's skin cancer prevention campaign, Choose Skin Health, which will donate a product with SPF to a family in need every time a customer purchases a Neutrogena product that contains SPF during the months of May, June and July.
While skin cancer comprises only one to two percent of all cancers among African-Americans, recent findings by the Skin Cancer Foundation conclude that the overall average five-year melanoma survival rate for black peoples is only 75 percent, compared to 93 percent for white people.
"The statistic that is most alarming to me is that there are more new cases of skin cancer every year than breast, prostate, lung and colon combined," said Washington. "The fact that skin cancer is preventable, that there are things that we can do and that is still the case, really just speaks to the lack of information."
That's why Washington advocates for getting regular skin screenings and applying sunscreen on a daily basis. "In my house, we all wear sunscreen ... I feel like the technology is such that there's no excuse, whether you're looking for something that can go under your foundation or you're looking for something to put on your kids because they're running around the pool," she said. "You know whatever your needs are, there is a product that can meet that need."

The 38-year-old said she prefers dry touch sunscreen lotions like the stick version of Neutrogena's Ultra Sheer. "It doesn't spill. It's such an easy product," she added. For her daughter, Isabelle, Washington opts for Pure & Free sunscreen.
Head over to Neutrogena.com to learn about the company's buy one, donate one program.
Follow Us On Pinterest
|
Like Us On Facebook |

Follow Us On Twitter
BEFORE YOU GO
PHOTO GALLERY
9 Places We Never Remember To Put Sunscreen