Bobby Flay made history as the first celebrity chef to receive a star on the Hollywood Walk of Fame on Tuesday, but the event didn't go as quite as planned.
The ceremony was literally overshadowed by a plane with a trailing banner that read "CHEATER." As the plane flew overhead, Flay, 50, delivered his speech to a crowd that included his daughter, Sophie Flay, 19.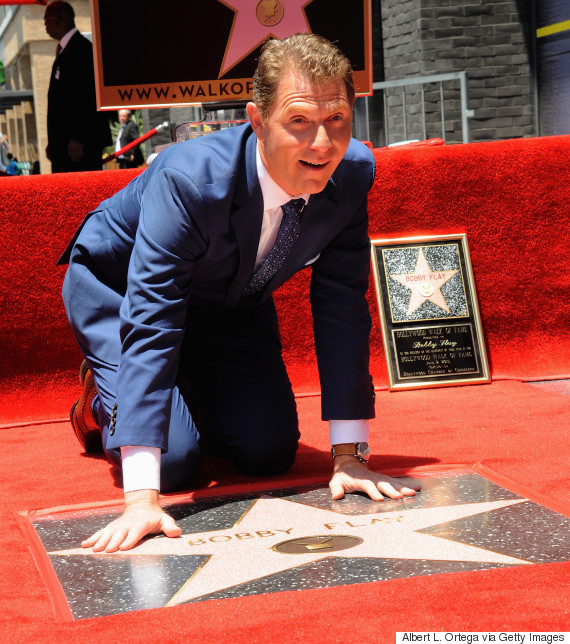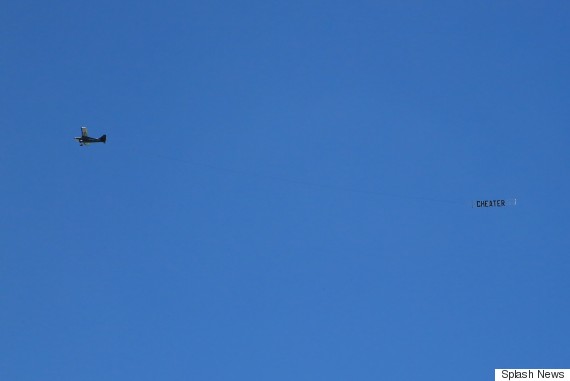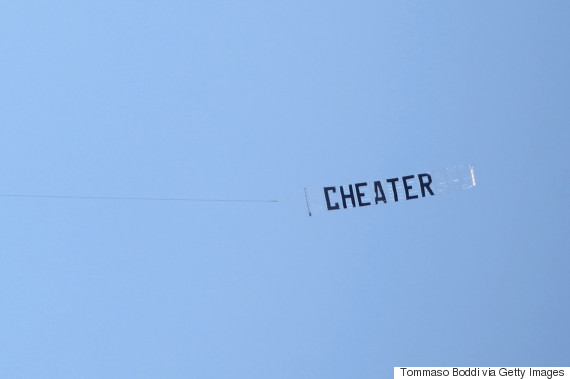 It's not clear who is responsible for the conspicuous message, or if Flay even noticed it while he spoke, but he is currently in the middle of an increasingly nasty divorce with actress Stephanie March. The couple had been married for nearly 10 years before they split in early April. Last week, In Touch reported that March is challenging a prenuptial agreement on the grounds that Flay had affairs with three women, including actress January Jones.
At this time, neither Flay nor Jones has commented on allegations, which took place in 2010 according to court documents filed by March.
UPDATE: Flay's estranged wife denies being involved with the less-than-subtle banner.
"Stephanie is absolutely not behind [this]," her attorney, Deborah Lans, told Us Weekly in a statement.
BEFORE YOU GO
PHOTO GALLERY
Celebrity News & Photos