The chase was on for man and beasts.
Coastal rugby player Thomas Watt caught a dog with a rabbit in its mouth during a match against Inglewood in Taranaki, New Zealand, last month, the Taranaki Daily News reported.
The dog had wandered on the field before but this time returned with its quarry.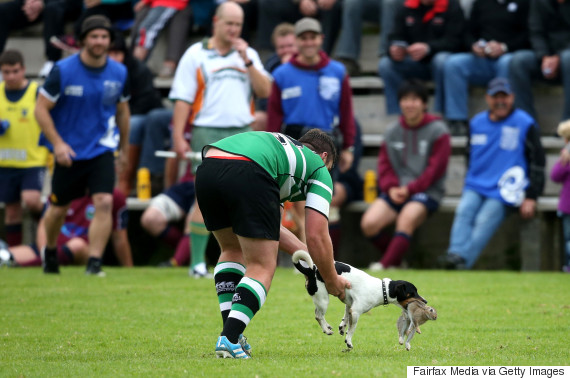 It gets more unpleasant from here.
The dog eventually dropped the bunny, but another player saw the little creature was badly wounded and destroyed it, the paper noted. The dog was later seen eating his prey.
H/T Deadspin
BEFORE YOU GO
PHOTO GALLERY
Rugby Sevens Fans