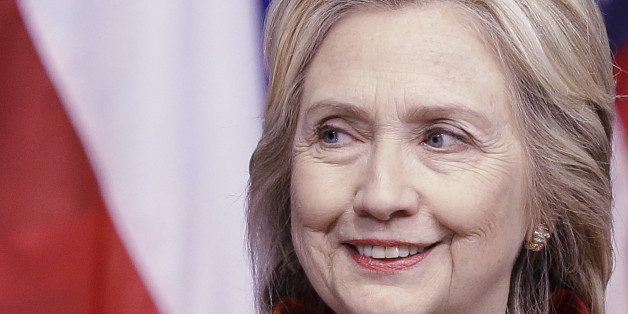 Hillary Clinton surprised more than 1,200 low-wage fast food workers from around the nation on Sunday morning to tell them she backs their push for a $15 minimum wage.
"I want to be your champion," Clinton said in a phone call to those gathered in Detroit for a fast food worker's convention this weekend. "I want to fight with you every day. I'm well aware that the folks on top already have plenty of friends in Washington, but we together will change the direction of this great country."
Clinton also voiced support for unions and collective bargaining while urging workers who built the "Fight For 15" movement to keep their "important" work going.
"I hope that every one of you will continue to raise your voices until we get all working Americans a better deal," Clinton said.
"Since this movement started more than 20 states have raised their minimum wage!" #FightFor15 pic.twitter.com/YRpckkhRkM

— Fight For 15 Chicago (@chifightfor15) June 7, 2015
Clinton's words of encouragement came as low-wage workers gathered to celebrate gains from their movement that has helped win wage increases across the nation.
Most recently, New York Gov. Andrew Cuomo (D) used sweeping executive action to create a state Wage Board and raise the minimum wage to $15 without approval of state lawmakers.
Clinton is among the Democratic presidential candidates courting the labor vote.
BEFORE YOU GO
PHOTO GALLERY
2016 Merchandise