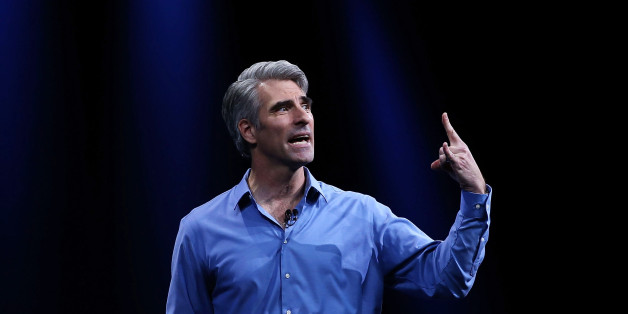 Apple executive Craig Federighi meditates every morning.
The senior vice president of software, who oversees Apple's mobile and desktop operating systems, said Monday during a demonstration of the latest iOS update that he starts each day by meditating.
At the Worldwide Developers Conference in San Francisco, Federighi showed how the latest version of the iOS predicts, when the phone is located at his home, that he will want to meditate. It automatically opens a meditation app, displaying a serene lakeside vista, when he unlocks the phone.
Meditation is becoming an increasingly popular means of sharpening focus and reducing stress in the business world. But it's nothing new at Apple. Late co-founder Steve Jobs practiced Zen Buddhist meditation techniques daily.
"If you just sit and observe, you will see how restless your mind is," Jobs told his biographer Walter Isaacson. "If you try to calm it, it only makes things worse, but over time it does calm, and when it does, there's room to hear more subtle things -- that's when your intuition starts to blossom and you start to see things more clearly and be in the present. Your mind just slows down, and you see a tremendous expanse in the moment. You see so much more than you could see before. It's a discipline; you have to practice it."