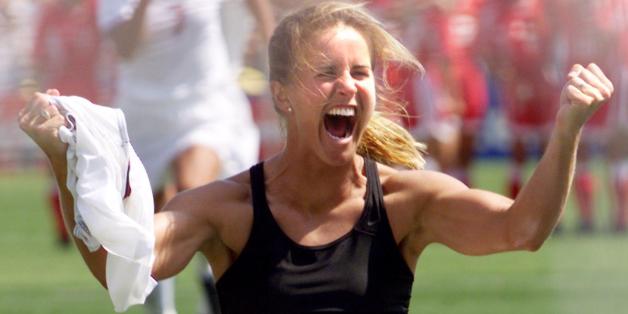 Since the May 27 arrests and indictments of a number of FIFA officials at a Zurich hotel, each passing day has seemed like a deluge of bad news for FIFA and soccer as a whole.
Allegations and details of more bribes, more corruption and more shady dealings within the world's soccer governing body have occurred in the past two weeks that leave little to be inspired about.
But Brandi Chastain, a former U.S. women's national soccer player behind the iconic 1999 World Cup championship, recently told The Huffington Post that the scandal may actually be a good thing, particularly for women's soccer:
Before, there was not a lot of conversation about how it was being run. It was just FIFA. It was FIFA. And now, whether our new president -- male or female -- will have to be more a thoughtful, more transparent leader. And what I'm hoping is that they will see women's soccer on par with men's soccer and support it in the same way and never again will the Women's World Cup be played on an astroturf surface, because that's just not the game that we play. And I look forward to that in the future.
Furthermore, as every new and sordid development is released (bringing perhaps more soccer headlines than an American audience have ever seen) it will be done so with the backdrop of FIFA's Women's World Cup, which kicked off on Saturday and will continue through the beginning of July.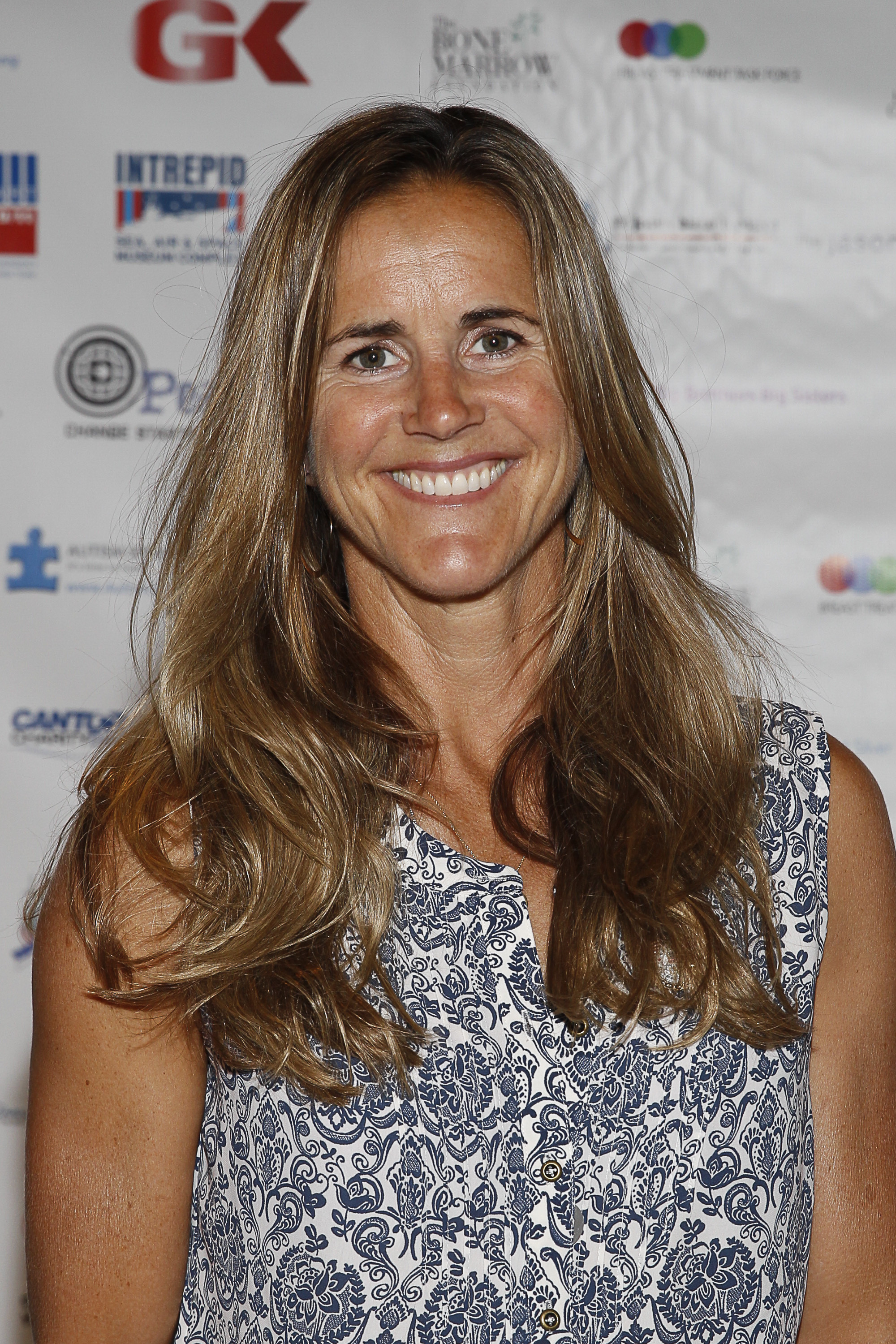 Chastain at an event in New York in 2013.
"The silver lining is a lot of eyes will be on soccer at this time and they're going to be watching women's World Cup. And they're going to be saying, 'What is going on in soccer?'" Chastain said. "And they're going to be watching the best in the world play their hearts out and give every ounce of their being towards that World Cup championship. So that's a good thing, that is a real positive."
Beyond the World Cup is the long-term impact the scandal will have on FIFA, which Chastain said should start with diversity. There has been plenty to criticize in FIFA's handling of women's soccer, from astroturf in this year's tournament to just one woman on FIFA's executive committee to, yes, even sexist comments by outgoing FIFA president Sepp Blatter (who, to boot, failed to recognize Alex Morgan, one of the sport's top players -- male or female.)
"Now is a chance for soccer to take pause and to gain perspective and to be thoughtful about who will lead us in the future," Chastain said.
With the forthcoming end of Blatter's tenure and the subsequent talk and promises of reform and transparency, Chastain said she likes the idea of diversity "as the jumping off point."
"We haven't had this conversation in so long, that I think it lost its way a little bit," she said. "And now, people are looking at it differently."
It will hopefully be a perspective that will bring a new era in world soccer. Chastain, who herself played a huge role in the progression of women's soccer along with her 1999 squad, said she hopes that landscape will finally see the men and women's game on equal footing.
Of course, no one wants institutional-rocking corruption to be the catalyst for change, and Chastain adds that the news saddened her.
"I love the game very much, I love the players, I want soccer to be seen in a way that I've lived it and I've felt it and I believe it has the potential for uplifting people on a regular basis, so I was sad," she said. "But then I looked at it as, 'This is a silver lining.'"
But for right now, there is the Women's World Cup, which Chastain said also has the possibility to have the same impact on the sport as the U.S.'s 1999 World Cup win, outside of ticket sales or media coverage.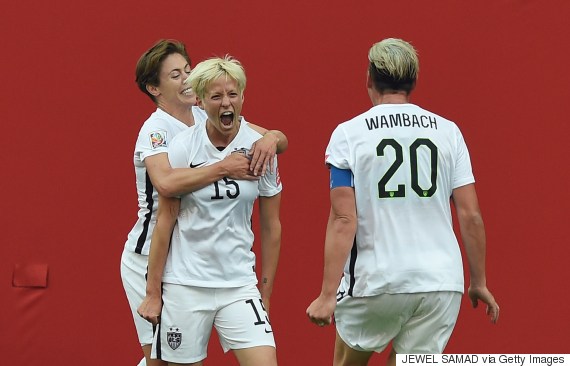 Midfielder Megan Rapinoe of the USWNT celebrates after scoring a goal in the team's 3-1 victory over Australia on Monday, June 8.
"There's so many things that you can't put your finger on that don't have statistics, that you can't track," she said.
"With every World Cup, we gain more experience, we gain more history, we touch more people, we influence young girls to recognize their own potential and dream," Chastain said. "Whether it's to be involved in soccer, or to go to college and be a student athlete, or to think outside of their particular circumstances and say, 'I want more.'"
There will certainly be more at this year's Women's World Cup, where more teams than ever are competing as the pool expands from 16 to 24 teams. Chastain, who works with the Capital One Cup to provide scholarships to student-athletes, added that change is also happening on the collegiate level, including more international athletes. And while many male athletes are deciding on a 'one-and-done' path, Chastain said, women are getting degrees and national championship titles.
But, Chastain said, "You can't stand still."
After scoring the winning-penalty kick in the 1999 Women's World Cup final against China, Chastain dropping to her knees, jersey in hand and sports bra on display, created perhaps one of the most iconic moments in sports history and one of the most empowering moments for women, a moment that Deadspin brilliantly delved into recently.
Brandi Chastain's unforgettable celebration following her game-winning penalty shootout kick.
A woman on national television in her bra wasn't met without backlash, however.
"There will be people who will dissect things and ... they will twist them. That will happen. And what's so great about that is that you get to have a conversation," Chastain said. "And I'm in charge of that. In that moment, I get to be in charge of what that moment meant and I get to share the message and it comes back to women's soccer."
The former soccer player acknowledged that things have changed since she and her teammates brought home the World Cup in 1999, noting even an athlete like Ronda Rousey can now step into a UFC ring.
That we have the opportunity to step into that arena is vital. It says that we are in charge of who we want to be and if you don't like it, that's okay, and I value that you have the ability to say it, but it doesn't change me. I think that's right now is really where women stand. I don't have to be one thing: I am a woman, I am a mother, I am a wife, I am a professional, I can do anything I want. So I think if we have that type of self confidence, and this is what we're trying to give to our daughters, and I think sports is a great vehicle for that. That we can build a generation of girls who aren't afraid and who will ultimately, we will rid ourselves of this sexist or sexism or the belief that women fit into these categories. No. They won't because we decide.
Let's just hope we will see more women making decisions within FIFA as well.
BEFORE YOU GO
PHOTO GALLERY
FIFA Women's World Cup 2015